Recent IBI visits to the two Dutch yards found a good deal of optimism about the future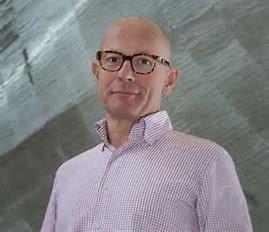 In the tough and tiny niche of super sailing yachts, Vitters Shipyard and Royal Huisman hold their own, serving younger clients new products and services that are sometimes out of their comfort zones.
Recent IBI visits to the two Dutch yards found a good deal of optimism about the future, even though they operate in, at best, 10% of the global superyacht market.
"It is fun to do the impossible," says Vitters co-owner Louis Hamming.
"We are quite busy these days at Royal Huisman," says Jurjen van 't Verlaat, head of marketing at Royal Huisman.
The two yards' core business is making high-end performance yachts, but these days they venture into territory, until now, ignored.
Vitters has orders for two super sailing yachts, is refitting the J-Class Ranger, building a 50m classic ketch, and will soon have a Palma de Mallorca service point for maintenance and refits.
Recently, it launched a Hoek-designed, 23m motor-powered tender for a Vitters superyacht. It can go for 900 miles at cruising speed.
Royal Huisman is working on an 81m aluminium sailing yacht, the world's largest when it is launched in 2020. It has just rented three halls in the Port of Amsterdam and makes fancy deckware for sailing and motor yachts, including six-panel sliding doors. It is not abandoning classic sailing yachts, but spreading its expertise to modern performance sailing yachts. In recent years, it also turned to designing modern motoryachts.
Last year, Royal Huisman introduced its Pura sailing yacht that lets buyers shape the hull, deck, bow and stern profiles, hull sheer and superstructure. Almost all of the engineering has already been done.
Vitters and Royal Huisman say clients have rising environmental concerns and that's good news.
"The sailing boat market will grow as people become more environmentally conscious," says Hamming, who is active in developing retractable propulsion, yacht electrification and other carbon-saving technologies. "Less fuel on board means less weight," he says.