South Africa's recent spate of power 'load shedding' said to be hugely disruptive to industry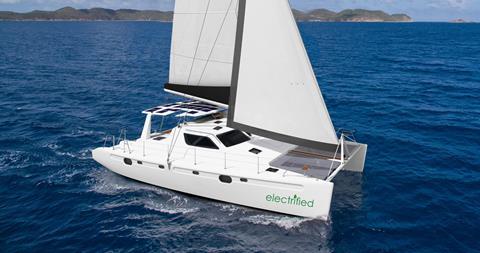 Electricity blackouts in South Africa are knocking factory productivity by up to 50%, according to one of the country's biggest catamaran producers.
Voyage Yachts chief operating officer Kay Oldenburg told IBI the recent spate of power 'load shedding' – temporary blackouts of up to four hours at a time – were hugely disruptive.
The government is trying to fix its decade-long power supply crisis within Eskom, a state-run monopoly plagued by ageing infrastructure and mismanagement. The company suspended load shedding late last month, but has warned of further disruptions in the near future due to expected colder weather.
Oldenburg said power cuts necessitated expensive generators and negatively impacted on work schedules. "Workers will definitely use any load shedding to work slower or not work at all, or use it as an excuse to go home early," Oldenburg said. "We have yet to analyse it properly but productivity at theses time goes down 50%."
An Economic Transaction Index released this week by BankServAfrica showed a 0.4% decline in March compared with February's transaction figures – a drop attributed to widespread blackouts during most of March.
"Clearly the economy has been hit hard by load shedding and 2019 economic growth will again be dismal," BankServAfrica said in its monthly analysis. "One suspects that the impact may still be felt in the second quarter as the momentum in the economic cycle is clearly negative at present.
Eskom implemented 'Stage 4' load shedding in March – the highest level to date – prompting widespread outrage from civil society and business organisations. The problem is aggravated by construction delays and cost overruns related to two massive new coal-fired power stations which have largely failed to provide the anticipated new power-generating capacity.
Government is now moving ahead with plans to integrate independent power producers into the power supply network.
Two other major Cape Town builders did not respond to queries about load shedding impacts.
SABBEX executive head Vanessa Davidson said it was still unclear how the problem was impacting on the sector.