Bavarian Health and Food Safety Authority applauds decisive action taken by German manufacturer in wake of coronavirus infection at its main office
Following a two-week voluntary closure, marine and automotive equipment manufacturer Webasto Group will re-open its Stockdorf, Germany corporate headquarters and R&D facility on February 12.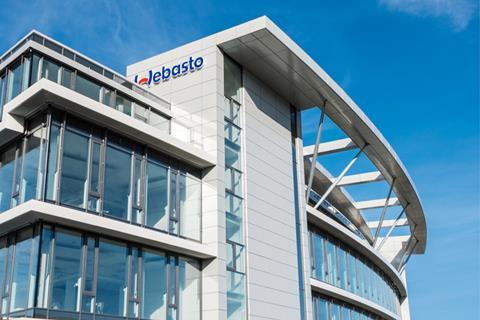 The company elected to close its Stockdorf facility on January 29 after it was confirmed that employees working there had been exposed to the novel coronavirus. The virus is believed to have been introduced to the facility by an employee from China who visited for business meetings in January. When that individual fell ill upon returning home, approximately 180 employees at the Stockdorf facility were tested for the virus by local doctors, with eight individuals testing positive.
Since the voluntary office closure was implemented, more than 1,000 Webasto employees have worked from home while a specialist company has been engaged to clean and disinfect all workstations, meeting rooms, kitchens and sanitary facilities at the facility in accordance with EU directives.
"We are relieved that no new cases of illness have arisen among our employees since the beginning of last week," said Dr. Holger Engelmann, chair of the management board of Webasto SE. "However, we remain cautious because we still know so little about this virus. But it appears we have been able to interrupt the chain of infection within our company thanks to the rapid and decisive action we have taken."
The president of the Bavarian Health and Food Safety Authority, Dr. Andreas Zapf, applauded Webasto's prompt response. "The consistency with which the company acted under these exceptional circumstances is commendable," said Zapf. "From the very beginning we have been in close contact and have exchanged information very openly and continuously. The knowledge we have gained through the close cooperation with Webasto will then also help us in the scientific analysis of the outbreak."
The eight infected Webasto employees remain in hospitals in Munich and in the county of Traunstein. "We are in frequent contact with all of the patients and are pleased that some of them have already made a full recovery and are likely to be released soon," said Engelmann. "The past weeks have been hugely stressful, particularly for those colleagues who tested positive and for their families. Above all, they now need some time for themselves and for their relatives."