Yamaha Europe president makes heartfelt apology to dealers and customers regarding supply problems
In a video released this afternoon Eric de Seynes, president and CEO of Yamaha Motor Europe, described the supply chain challenges being met by the company.
The thrust of today's announcement made by de Seynes outlined the problems presented by rapidly increasing demand levels for Yamaha products coinciding with disruptions within the supply chain which has made it very difficult to fulfil dealers' orders. Citing the shortage of semiconductors as the most pressing problem, he also alluded to other components which have been difficult to source as well as the many thousands of Yamaha products which were caught up in the Suez debacle which also contributed to end product supply delays.
The text of the video speech which was released today is as follows:
"The initial outlook for 2021 was and is remaining positive. Demand has been recovering strongly since last summer, supported by a strong and committed dealer network, with many new products expected to be delivered. Unfortunately, this is not really the case now that we are getting into 2021 season, as the long-term effects of the coronavirus pandemic on the supply chain are becoming clear, and these effects are making it difficult to fulfil our key duty of making enough products available to you through our extensive dealer network. For the last 10 months, the availability of raw materials has become an issue in many areas, such as the semiconductors required in the manufacturing of our smart keys, ABS braking system, ECU, etc.
"Shipping goods overseas was also problematical due to the very high demand for many categories of manufactured products, but these issues have been made bigger right at the start of the season by the unexpected crisis in the Suez Canal, involving the container ship the 'Ever Given', which was transporting several thousands of Yamaha products and components. Everybody here at Yamaha, from procurement to factory, through logistics and sales teams, are working hard to minimise the impact and to ensure that all available products are delivered. At the same time, we are also trying to provide the most accurate information on availability to our dealer network around Europe, in what was and is remaining a very unpredictable situation.
"However, and fortunately, the situation will improve in the coming days, weeks and months. Your patience is appreciated, and we are confident that this patience will be rewarded with the great experience your new bike, scooter, outboard engine, WaveRunner or any other Yamaha product you have chosen will offer to you. In the meantime, while everyone here at Yamaha is working hard to resolve all of the problems created by the pandemic, and also to increase rapidly the number of our total deliveries, we understand that the wait for products to be delivered can be frustrating, and for that we are very sorry. Therefore, we sincerely hope you will accept our apology for any delay. We sincerely hope that you will be able to 'rev your heart' with your new machine very soon."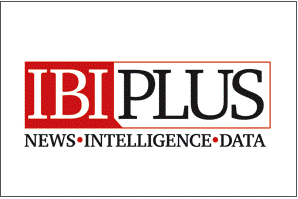 IBI's premium information service draws on more than 50 years of reporting, 42,000 archived articles, and some 25 correspondents around the world to provide industry intelligence on established and emerging markets, key companies and industry players, business insights, and essential statistics. Subscription required: www.ibinews.com/subscribe