Opening of new marine technology facility will allow US college to expand its marine technician training program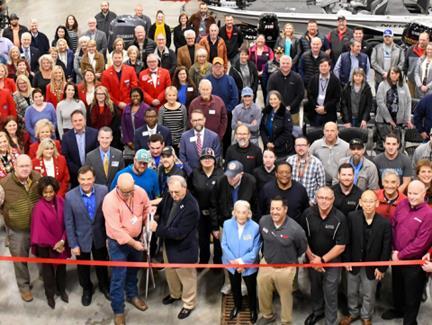 Yamaha Marine has expanded its technical school partnership program in the US with the official grand opening of a new marine technology building at National Park College in Hot Springs, Arkansas.
The 7,500sq ft facility includes both classroom and workshop space for students in support of the school's Outboard Systems course, a key component in its Marine Technology training program. The new Marine Technology building equips the school with the resources it needs to rapidly expand its marine training program and grow enrollment.
After earning their certification in marine repair technology, graduates work with Yamaha to secure an apprenticeship at a nearby dealership. The school has established relationships with local businesses, industry partners and dealerships that have provided boat and engine donations for students to use during training.
"Yamaha maintains a strong commitment to developing the next generation of marine technicians and answering the industry's call for a highly trained workforce," said Joe Maniscalco, division manager, Yamaha Marine Service. "We're proud to work with NPC to give students the skills and network they need to pursue a career in the marine industry with high growth potential."
National Park College was established in 1973 and enrolls more than 7,500 credit and non-credit students per year. The college offers associate degrees and certificates as well as continuing education, community services and workforce training.