EP Barrus to represent French inflatables specialist in the UK and Northern Ireland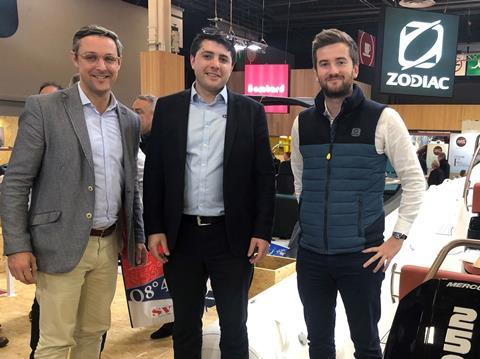 French inflatables specialist Zodiac Nautic Group has chosen EP Barrus to serve as its exclusive distributor in the UK and Northern Ireland. Barrus will offer the company's full range of Zodiac and Bombard RIBs, foldables, tenders and liferafts.
"We have big ambitions for Zodiac in the UK and would therefore like to take advantage of the synergy between Barrus and Zodiac, which includes over 220 years of combined experience, Barrus's logistical expertise, the existing dealer network and Z Nautic renewed product range," says François Renault, EMEA export sales director for Z Nautic Group.
Z Nautic's Zodiac and Bombard brands complement Mercury and Mariner outboards, enabling Barrus to offer the most technically advanced boat and engine packages to the leisure and commercial user.
"The range of Zodiac and Bombard RIBs has been a long-anticipated addition to our portfolio," commented Ben Allen, general manager for the Marine Leisure Division at EP Barrus Ltd.
"We are following Brunswick's strategic partnership with Z Nautic in an effort to streamline our range of inflatables and deliver strong, premium brands to our customer base."
Barrus will be securing authorised dealers within the UK whilst supporting its existing network. To support UK sales and build the brand profile further, the product catalogue is currently being produced in English and stock will be held in the UK to meet customer demand.