Consultants review restructuring options for state-owned companies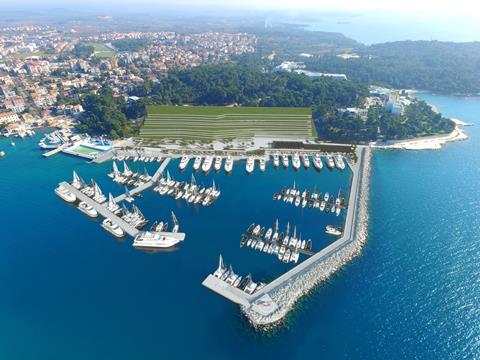 The Croatian state-owned marina operator ACI has reported a 14.6% drop in profits for the first nine months of 2019. The company, which operates a chain of 22 marinas, achieved a profit of Kuna 33.7m – a Kuna 5.7m or 14.6% weakening in profits for the period ended September 30, 2019 compared to the corresponding period in 2018.
The financial report from the company highlights that over 99% of the profit, or Kuna 32.5m of the profit, was generated in Q3 (July-September 2019) which is the peak tourist period. As against the same period of 2018, this represented a drop of 14.9% or Kuna 5.7m.
ACI's total revenues in the first nine months totalled Kuna186.4m, a rise of Kuna 8.2m or a 5% increase year-on-year. However, in the first nine months costs were Kuna 145.3m, an increase of Kuna15.2m or 12% up compared with 2018. Operating expenses jumped Kuna 15.9m but financial expenses fell by Kuna 700,000 when compared with the previous year.
According to the ACI financial statement, the increased operating expenses were generated by Rovinj Marina, which opened last April. This new marina initially produced negative results as a result of depreciation which totalled Kuna 6.9m. Upgrading Rovinj Marina was ACI's major investment, currently with this totalling Kuna 150m.
ACI reported that that as of September 30, 2019, some 3,392 vessels were berthed in the 22 ACI marinas which was 1% less than the previous year.
In another move, consultants are currently reviewing the structure of some Croatian state-owned companies including ACI. This work is being undertaken by the Privredna Banka Zagreb and the DVB Bank SE, which is an arm of the German DZ Bank group.
This tie-up is considering a strategic link-up which could bring together the Croatian airports, locally-based pension funds, and ACI, according to a report published in the daily Vecernji List media outlet. Another option could see the pension funds taking over ACI and the national Croatian airline. No timing has been given for when any firm decisions will be taken.