Dometic Group reported record sales and earnings for its 2018 year-end and fourth quarter results. The marine segment is playing a bigger part in the Swedish equipment company's success.
Sweden's Dometic Group posted record sales of SEK 18.27 billion for its 2018 financial year ending December 31, representing 30% growth over 2017. The improvement included +5% organic growth, +22% from acquisitions and +3% in currency effects.
According to Dometic, full-year growth was primarily driven by strong performances in Aftermarket (up+7%) and Marine (+11%), but all business areas saw growth. Earnings before interest and taxes (EBIT) were up 36% (excluding items affecting comparability), representing an improved margin of 14.2%, while net income (after taxes) rose 5% to SEK 1.58 billion.
Today we have a business that is slightly south of
SEK 5 billion in Marine."

Juan Vargues, Dometic Group President & CEO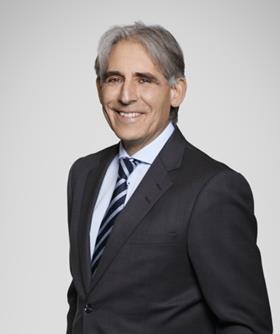 Juan Vargues, who took the helm as Dometic Group's president and CEO a year ago, told analysts taking part in the company's presentation of financial results, "as my first year at Dometic, I'm extremely proud or our achievements."
Detailing results by region, he said the Americas achieved strong sales up 54% with acquistion growth of 48%, organic growth of 4% and 2% in currency effects. Growth occurred in all businesses except recreation vehicles (RVs) which experienced a sharp slowdown in wholesale shipments during 2018. Aftermarket sales increases of 72% in the America's outpaced OEM sales growth of 47%.
EMEA saw organic sales growth of 6% plus 6% in currency effects, with 13% gains in Aftermarket, while OEM business increased 12% with good performance in the RV and Marine segments. And in Asia-Pacific the company experienced +3% growth in organic sales, limited due to a a soft RV market and discontinuation of some low-margin products. Aftermarket sales grew 5%.
2018 Revenues by Region

| Region | Split | 2017-18 Change |
| --- | --- | --- |
| Americas* | 53% | 54% |
| EMEA | 35% | 12% |
| APAC | 12% | 3% |
*Including SeaStar Solutions
Notwithstanding headwinds in the 4th quarter, Vargues said the company was proud of its results over the period, as well. Those headwinds included a dramatic slowdown in wholesale RV shipments in America over the second half of 2018, commodity price increases, and the impact of trade tariffs.
Net sales for the quarter were up 25% to SEK 4.07 billion, although organic growth decreased -2%. Other highlights of the quarter included:
Completion of the Kampa acquisition
New pricing implemented to mitigate the effects of commodities, tariffs and currencies
Restructuring program initiated to optimise the company's global footprint across 28 factories as well as warehouses and offices, along with a reduction in product complexity and SKUs
Construction of a new production facility in Mexico to mitigate tariff impacts; the facility is already delivering product and will ultimately fulfil all of the company's air conditioning productio for the America's
At several points during the presentation, Vargues emphasized Dometic's progress in diversifying outside of recreational vehicle OEM business, which represented 40% of total revenue at the end of 2018, compared to 49% a year ago. He confirmed that Dometic would continue to be acquisitive in its goal to diversify.
The purchase of SeaStar Solutions in November 2017 for US$875m in cash was a clear example of this strategy. Asked to comment on SeaStar's performance, Vargues responded, "Fantastic! I believe that it could not be much better." He said the business posted 13% growth during the year and its integration into the Group was progressing very well and indicated the next step of integration would be rebranding SeaStar as Dometic Marine Americas. "We believe [SeaStar] is a very good engine for additional growth within Marine globally."
Dometic's Marine business area has grown +203% over the past two years and now represents 26% of the company's total business, up from 11% in 2017. "Today we have a business that is slightly south of SEK 5 billion in Marine," noted Vargues.
Analysts on the call also asked Dometic to comment on market development in the Marine sector for 2019. Vargues said the growth pace in the Marine business had been increasing during the last few quarters and customers were reporting full order books. "We don't see any indications at this point of any potential issues on the Marine side."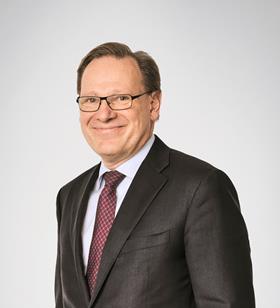 With the negative outlook for the RV market, however, Dometic is estimating modest organic growth for 2019 while the EBIT margin is projected to continue improving to 15%.
In his closing remarks Vargues thanked his CFO and deputy CEO Per-Arne Blomquist for his contributions to Dometic over the past five years. Blomquist announced that he would be leaving the company to focus on new and existing board assignments and remains in his position during the recruitment effort for his position and transition.
"Per-Arne was instrumental in taking the company public and has successfully initiated a number of key activities making us the company we are today, said Vargues.