Increases in revenues, gross profit mark another strong quarter for US manufacturer of high-tech imaging systems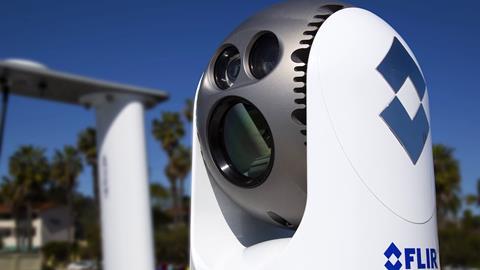 US-based electronic equipment manufacturer FLIR Systems posted strong 2019 second quarter results this week, highlighted by year-over-year gains in revenues and gross profits.
The company posted revenues of US $482.0m for the quarter ended June 30, 2019, marking a 6.5% increase over revenues of $452.7m for the previous Q2. GAAP gross profit for the quarter was reported as $233.6m, ahead of the $232.6m reported for Q2 2018.
However, GAAP gross margin decreased by 290 basis points to 48.5% for the quarter, compared with 51.4% in the previous second quarter.
Operating income decreased by 28.1% to $63.7m, compared to $88.7m in the prior year, representing a 640 basis point decline in operating margin.
"We are pleased with our execution in the second quarter of 2019," said FLIR president and CEO, Jim Cannon. "Overall our businesses performed well in the quarter executing on our strategic plan, managing headwinds in a few of our end markets and integrating our recently acquired unmanned businesses.
"We grew topline revenue by 6.5% with meaningful contributions from our recent acquisitions. We also delivered organic growth as we lapped the very strong performance experienced in the second quarter of 2018 when we reported 10.7% organic revenue growth. Our current backlog is up 12.4% positioning the company well to deliver in the second half of 2019 and on into 2020."
The company's commercial business unit contributed revenues of $95.6m during the quarter, down 7.4% YOY reflecting impacts of restructuring of the company's outdoor and tactical business and negative foreign exchange effects. By comparison, FLIR's government and defense business unit was the highest earner, recording revenues for the quarter of $197.5m.