Steady growth in industrial, defense markets offset by declines in consumer product segments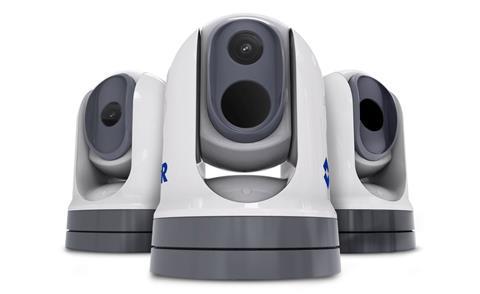 FLIR Systems released its 2019 third quarter results on Friday, reporting a bit of a mixed bag as gains in the company's industrial and defense markets were offset by revenue, margin and earnings declines in its commercial products business unit, which includes leisure boating equipment.
The Virginia, US-based company reported overall revenues of US$471.2m for the quarter ended September 30, 2019, a full 8.4% increase over the $434.9m in overall revenues reported for the third quarter of 2018. GAAP gross profit for the quarter was reported as $229.6m, compared to $222.1m for the previous Q3.
But those gains were achieved through strong activity in FLIR's industrial and defense business units. Within the commercial business unit, which includes leisure marine products, revenues for the quarter totalled $81.3m, down 5.3% from the $85.8m reported for Q3 of 2018. Third quarter operating margin for the commercial unit decreased from 12.2% in Q3 2018 to 9.3% in Q3 this year, with earnings from operations declining from $10.4m in the third quarter of 2018 to $7.6m for Q3 this year. The declines were attributed in part to weaker end-markets along with impacts from foreign currency exchange and US import tariffs.
"I am pleased with the performance of the government and defense business unit, which delivered franchise program awards, solid organic revenue growth augmented by recent successful acquisitions, as well as improving organic operating margins," said FLIR president and CEO, Jim Cannon. "However, several product lines within our commercial business unit continue to face headwinds and some key end-markets served by the commercial business unit were negatively impacted by geopolitical and macroeconomic factors. Based on our year-to-date results and outlook for the fourth quarter, we are slightly reducing full-year revenue expectations. However, year-to-date total bookings are up 13.5% and total backlog is up 16.7% from a year ago, bolstered by important franchise program wins, providing us with a long runway for growth.