Strong chartplotter and sonar sales push marine segment to 13% YOY revenue gain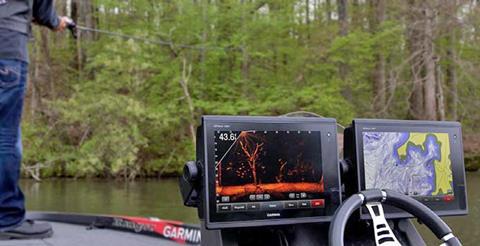 Marine electronics manufacturer Garmin Ltd. reported record revenues and profits in its second quarter 2019 results, released yesterday.
Consolidated revenues for the quarter ended June 29, 2019 were stated as a record US$955m, representing a 7% year-over-year increase with aviation, marine, fitness and outdoor collectively increasing 12% over the prior year quarter. Gross margins of 60.3% improved over the 58.5% reported for Q2 2018, contributing to an operating income of $256m, an 18% year-over-year increase. Gross profits for the quarter were reported as $575m, a gain of nearly 10% over the $523m reported for the previous Q2.
"We achieved record second quarter revenue and profits, with three of our five segments delivering strong double-digit revenue growth rates," said Garmin president and CEO, Cliff Pemble. "We are very pleased with the results we have delivered thus far, giving us the confidence to raise our full-year 2019 revenue and EPS guidance."
Strong chartplotter and sonar sales lifted revenues for the company's marine segment to $151m for the quarter, marking a 13% YOY increase over the $134m reported for Q2 2018. Gross and operating margins for the marine segment improved to 61% and 28% respectively, resulting in strong operating income growth.
Garmin has been enjoying a stream of successes in recent months. The company entered the electric trolling motor market with its new Force product winning the coveted Best of Show award at the recent ICAST sportfishing trade show, right on the heels of renewing a supplier agreement with the Independent Boat Builders Inc and being named the group's supplier of the year.