Revenue gains driven by strong response to new fishing products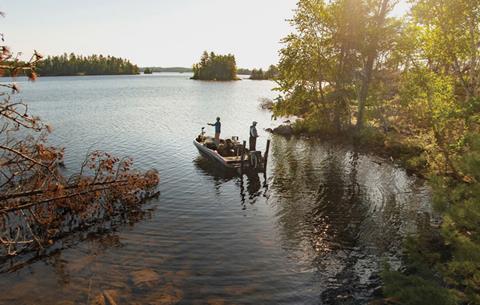 Higher revenues and operating profits highlighted second-quarter results for Racine, Wisconsin-based marine equipment manufacturer Johnson Outdoors Inc.
The company reported net sales of $177.7m for the quarter ended March 29, 2019, representing a 7% gain over sales of $165.8m reported for Q2 2017. The higher revenues drove operating profits to $27.8m, compared against $26.0m for the previous second quarter. Strong consumer response to new products drove a 10.1% increase in fishing-related revenues, offsetting declines in the company's watercraft recreation segment attributed to kayak market weakness. Net income was reported as $21.9m, or $2.18 per diluted share.
In spite of those gains, gross margin of 44.5% was slightly below the prior year quarter, reflecting the $1.4m impact of US Section 301 tariffs against Chinese-sourced goods and components. The company received a partial exclusion from Section 301 tariffs on March 19, which is expected to reduce their impact on anticipated fiscal 2019 profits of $5m-$7m.
"Looking ahead, we continue to expect moderate sales growth this fiscal year and will pursue a range of additional Section 301 tariff mitigation efforts with respect to other affected product components with the goal of further reducing their impact on profitability," says VP and CFO David Johnson. "Nonetheless, we continue to benefit from our ongoing focus on improved operational efficiency, enabling us to protect margins and effectively manage working capital. The balance sheet remains strong, and our growing cash position enables us to continue investment against strategic priorities and opportunities to expand our business and growth potential."
Johnson Outdoors manufactures a wide range of consumer goods including Humminbird marine electronics, Minn Kota electric trolling motors, Cannon downriggers, Old Town canoes and Ocean kayaks, along with a diverse range of diving and camping equipment.