Increases in fishing equipment and watercraft lead to higher revenues, net incomes for US recreational equipment manufacturer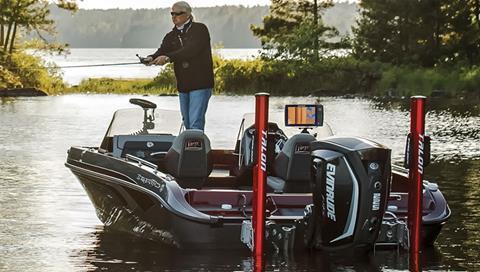 Outdoor recreation equipment manufacturer Johnson Outdoors released its 2020 first quarter results on Friday, reporting higher sales and double-digit growth in net income.
For the quarter ended December 27, 2019, the Wisconsin, US-based manufacturer of Minn Kota electric motors, Humminbird electronics and Old Town canoes and kayaks posted net sales of US$128.1m, representing a year-over-year increase of 23% over the $104.4m reported for the first quarter of 2019.
Operating profit of $6.8m exceeded the $6.0m earned in the previous first quarter, while net income grew to $6.4m for the period, compared to $3.5m for Q1 2019.
"We're pleased with such a positive start to the yea," said Johnson Outdoors chair and CEO, Helen Johnson-Leipold. "Ongoing investments in richer consumer insights, targeted innovation, and accelerated digital sophistication are essential to continue positive momentum and position our market-leading brands for success in 2020."
The positive financial results were attributed to the delayed introduction of new fishing product from the prior year quarter, along with increases in diving equipment sales and strong sales of new products that accounted for 11% growth in watercraft sales. Fishing equipment sales for the quarter were reported as $99.2m, a gain of 26% over the $78.7m reported for the previous first quarter. Watercraft recreation sales of $4.8m marked a YOY gain of 11% over the $4.3m reported for Q1 2019.
"First quarter results are not predictive of the full year, and we continue to expect moderate sales growth for the full fiscal year," said chief financial officer, said David W Johnson. "As a result of recent developments in trade negotiations between the United States and China, as well as our own mitigation efforts, we now expect the impact of tariffs on Chinese goods and components to be approximately $4m to $5m on fiscal 2020 profits. Importantly, our strong balance sheet provides us the financial capacity and flexibility to strategically invest in growing our business while continuing to enhance long-term value for shareholders."