Declines in product sales offset by gains in service revenues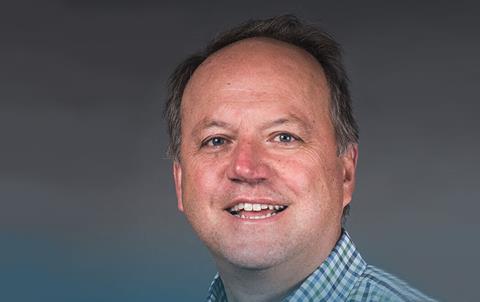 Mobile connectivity and inertial navigation system manufacturer KVH Industries posted total revenues of US$39.3m in its 2019 third quarter results, while celebrating the shipment of its 10,000th VSAT system.
Flat year-over-year revenues for the quarter ended September 30 reflected a positive prior-period adjustment of $0.5m relating to products sold under sales-type leases. Without the adjustment, total revenue for the third quarter of 2019 was down slightly from the prior period.
Product revenues were stated as $14.8m, down from the $16.4m reported for the previous Q3 and attributed to a $2.1m decrease in inertial navigation sales.
Service revenues for the quarter were reported as $24.5m, marking a YOY increase of 7% driven by growth in mobile connectivity service sales.
Overall the company posted a net loss for the quarter of $3.3m, compared to a net loss of $1.9m for the third quarter of 2018. Non-GAAP adjusted EBITDA from continuing operations in the third quarter of 2019 was a loss of $1.2m, compared to a gain of $1.1m in the third quarter of 2018.
"Our core business in our mobile connectivity segment continued to expand in the third quarter, in line with our expectations," said KVH CEO, Martin Kits van Heyningen. "We are very pleased with our quarterly and year-to-date double-digit growth for both airtime revenue and subscribers. Our airtime gross margins remained steady for the quarter with further improvement expected in the fourth quarter."
Kits van Heyningen added that while quarterly revenues from sales of fibre optic gyros came in "somewhat lower than expected" the company's inertial navigation backlog reached a five-year high for the quarter. "Customer schedules are aligning for an anticipated strong fourth quarter," he said. "More importantly, we are accelerating investments in our key strategic initiatives, including our photonic chip kvh.com2 technology, which has entered the design verification test phase within select KVH products, and our KVH Watch IoT connectivity as a service, which is entering the pilot deployment phase."
For the nine months ended September 30, KVH reported revenues of $115.4m, slightly ahead of the same period in 2018 reflecting a positive prior-period adjustment of $1.4m related to accounting for sales-type leases. Product revenues for the year to date were reported as $43.2m, below 2018 levels and attributed to a $3.8m decrease in inertial navigation product sales. Service revenues were reported as $72.2m for the period, marking a YOY increase of 8%.