Turnover at German oil and additives specialist reached €544m last year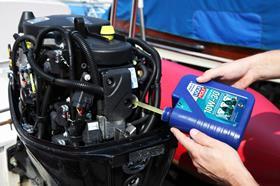 Liqui Moly, the German oil and additives specialist, has reported record turnover of €544m during its first year as part of the Würth Group – a modest increase of just 2% over the previous year. Trade disputes, a weak Russian ruble and low crude oil prices are mostly to blame for a more subdued level of growth.
"International trade disputes, the hot summer and increasing costs, especially the dramatically increased crude oil prices, have all contributed to the significant slowing down of our earnings growth," says Ernst Prost, CEO.
Latent global trade disputes had an impact on Liqui Moly in 2018. Business with China, for example, decreased by a third. And trade with Russia, a significant export market for the company, has also decreased rapidly over the last two years due to the substantial devaluation of the ruble.
"Such changes cannot help but have an impact," says export manager Salvatore Coniglio. "These setbacks in China and Russia would have had a much greater impact if we were not active in 150 countries. We can offset the reduction in turnover in some countries by opening up new markets in others."
One of the greatest rays of hope is the UK, where turnover grew by 35% over the previous year. The uncertainty of Brexit has not had an impact. Growth in the German market remains fragile.
"In present circumstances, a 2% growth in Germany and Austria is a huge success," says CEO Günter Hiermaier. "After all, the number of competitors has increased but the pie to be shared is still the same size. And so the competition is correspondingly fierce. We continue to rely on a combination of marketing packages and sales power."
In addition to a lower rate of turnover growth, Liqui Moly's costs have also increased dramatically. On top of investment in additional inventory control strategies, new software and an additional tank storage facility of around €11m, increasing raw material prices added additional costs of around €6m.
The weather also had an impact. The prolonged period of high temperatures over the summer restricted the use of the Rhine and made it unnavigable at times which, in turn, increased the transport costs for raw materials and finished goods. "Overall, our freight and logistics costs increased by some €1.2m," says Prost.
Spending on marketing and on R&D have also increased, but this was planned. In 2017 Liqui Moly invested €19.8m in brand awareness, and almost a million more in 2018. R&D spend rose to almost €6m.
Another figure that has led to increased costs is the number of Liqui Moly employees. Some 24 jobs were created in 2018. A total of 848 people are now employed in Ulm, Saarlouis and the international subsidiaries.
Founded in 1957, Liqui Moly develops and produces a range of oils, lubricants and additives for the automotive and marine markets. The company is active in 150 countries.