German oil and additive specialist closed 2019 with €569m in sales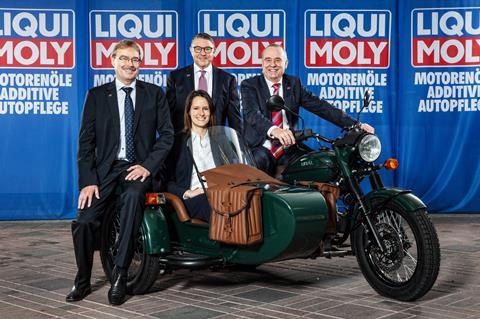 Liqui Moly, the German oil and additive specialist, has reported record turnover of €569m in 2019 – a 4% increase over the previous year and a new sales record.
The strong results, says Liqui Moly, were achieved despite severe delivery difficulties that severely cramped the figures for the first months.
"This shows that we can be successful even under adverse conditions," says joint managing director Ernst Prost with regard to the software problems suffered last year.
Liqui Moly introduced new software in early 2019 to control purchasing, production and sales, but the changeover did not run as smoothly as expected. This resulted in massive delivery difficulties.
It was an arduous start to the year. A lack of turnover and the additional costs to fix the software problems pushed turnover below the 2018 level, but the return on sales is still in double digits. "Liqui Moly is financially healthy, is free of debt and has an equity ratio of over 80%," Prost claims.
As expected, Liqui Moly grew more strongly in exports than in its home market of Germany, where the brand has been established for decades. Its most important markets are Russia, the US and China. "For a long time now, we have achieved higher turnover internationally than in our home market," Prost says. "The sales potential there is also much greater."
Liqui Moly develops and produces oils, lubricants and additives for the automotive and marine markets. The company, part of the Würth Group since early 2018, claims to have doubled its turnover over the last 10 years.
"The fact that we can continue to grow despite the adverse conditions shows just how strong Liqui Moly is," Prost adds.