Increases in net sales, unit volumes, net sales-per-unit and gross profit evidence strong start to FY2020 for US builder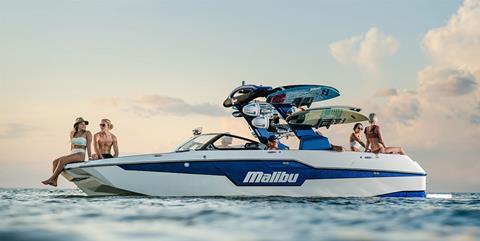 US-based boatbuilder Malibu Boats Inc reported strong first quarter results today, noting year-over-year gains in sales, profits and net income.
For the quarter ended September 30 the company reported net sales of US$172.1m, representing a 39.4% increase over the $123.4m in net sales reported for the first quarter of FY 2019. A 13.9% increase in unit volumes, from 1,516 boats in Q1 of 2019 to 1,727 in Q1 2020, was attributed to the company's acquisition of Pursuit Boats in October 2018 and increased demand for the company's Malibu and Axis tow boat products. A YOY increase in net sales per unit, from $81,453 to $99,64, was also attributed to the acquisition, along with price increases on the firm's Malibu, Pursuit and Axis products.
For the quarter Malibu generated a gross profit of $40.0m, marking a full 31.1% increase over its 2018 Q1 gross profit of $30.5m. Net income increased to $16.7m for a 38.8% YOY gain over the previous first quarter, while adjusted EBITA increased by 25% to $28.4m.
By brand, net sales attributable to the Malibu tow boat segment increased by $10.7m, or 14.2%, to $85.9m for the quarter, attributed to demand for new models and optional features. Net sales for the company's Cobalt segment increased by $1.9m to $50.2m, marking a 3.9% gain primarily driven by YOY increases on all models. Net sales and unit volume contributed by Pursuit were reported as $36.0m and 143 units, respectively.
"We delivered another strong quarter, as our innovative product portfolio and operational excellence initiatives drove strong growth and expanded profitability, supported by a number of positive indicators," said Malibu Boats Inc CEO, Jack Springer. "In the first quarter our operational agility was also highlighted as we rapidly improved channel inventory levels, while at the same time successfully navigating potential supply disruptions as a result of the prolonged UAW strike. As we look forward, our strong start to fiscal year 2020 supports our continued optimism for our brands."