Higher sales, higher unit volumes and higher net sales per unit lead to solid second quarter for US boatbuilder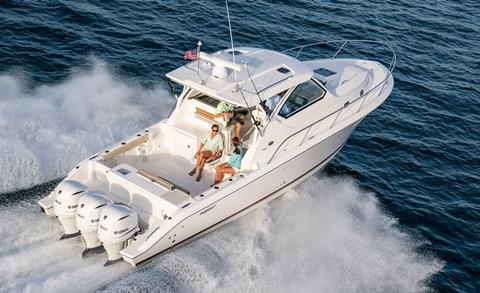 Fibreglass boatbuilder Malibu Boats Inc reported strong second quarter financial results yesterday with year-over-year increases in net sales, unit volumes, net sales-per-unit and gross profits.
For the quarter ended December 31, 2019 the Tennessee-based boatbuilder reported net sales of US$180.1m, marking an 8.6% year-over-year increase above the $165.7m reported for the second quarter of 2019. The sales gain was achieved on the strength of higher unit volumes for Q2 2020, which increased to 1,804 boats for a 2.5% YOY gain. Net sales-per-unit also increased by 6.0% to $99,840 per unit compared to the second quarter of 2019, which drove gross profits for the company to $39.9m, marking a 4.1% YOY increase over the $38.3m reported for the previous Q2. Adjusted EBITDA for the quarter increased $30.7m for a 4.5% YOY gain.
"Our momentum extended into the second fiscal quarter of 2020. We delivered strong financial and operational results driven by robust growth across our brands," said Jack Springer, Malibu Boats Inc CEO. "At the same time, we very successfully overcame the headwinds as a result of the UAW strike and the impact it had on our engine supply," he said, in reference to labour action by the United Auto Workers trade union against General Motors.
Net sales for the company's Malibu and Axis tow boat segment increased to $97.3m for the quarter, posting a YOY increase of 8.1% driven by sales of new, more expensive models and higher sales of optional upgrades. Net sales for the company's Cobalt segment increased by $3.1m to $49.0m for the quarter, attributed to increases in sales volumes and year-over-year price increases. Net sales for the company's Pursuit segment also posted an increase on the strength of higher volumes, reaching $33.8m for the quarter for a 12.9% gain over the previous second quarter.