North American boat retailer posts higher revenues, net income for 2019 third quarter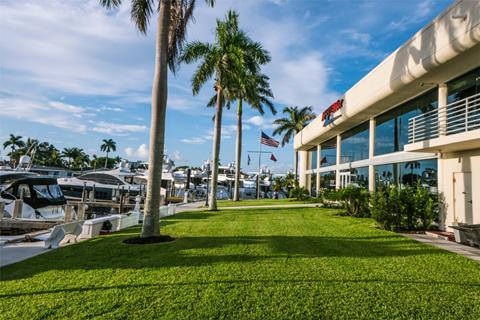 US dealership chain MarineMax released its 2019 third quarter results on Thursday, marking year-over-year gains in both revenue and net income.
The company reported revenues of US$383.5m for the quarter ended June 30, 2019, a 6.0% increase over the $361.3m in revenues reported for the same period last year. Net income for the quarter grew by 4.5% to $19.1m, compared against $18.3m for Q3 2018. Earnings per diluted share also grew, marking a 6.3% increase to $0.84 compared to $0.79 for the previous Q3.
MarineMax further noted same-store sales growth of 3.0% for the quarter, on top of an 8.0% gain for the previous third quarter.
"Producing same-store sales growth of 3% driven by even greater unit growth, MarineMax outperformed during a challenging quarter for the industry," said MarineMax president and CEO Brett McGill. "The mix and ageing of our inventory should position us well as we head into the remainder of the summer selling season. Additionally, strategic adjustments to future orders will also align the level of inventory with anticipated industry demand."
The company, with 67 dealership locations in the US, reported revenues for the nine months ended June 30, 2019 as $929m, representing a 7% year-over-year gain over the $868.8m reported for the first nine months of 2018. Net income for the first nine months was $29.3m, marking a 5.5% increase over $27.8m for the same period in 2018.