US boat and yacht retailer raises fiscal 2022 guidance for second time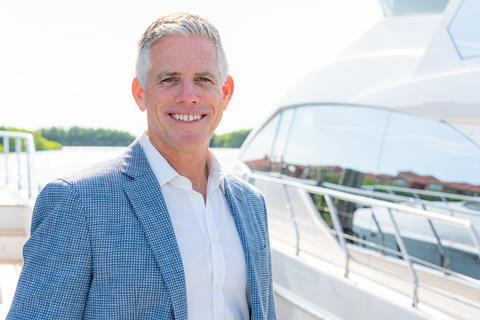 With the US recreational marine industry continuing to post record gains, the largest global boat and yacht dealer, MarineMax, joins the fray, while raising fiscal 2022 guidance for a second time and predicting "sustainable growth" through 2024.
The Clearwater, Florida-based MarineMax saw record growth for the second quarter of fiscal 2022 of 17% to US$610m, up from US$523m last year and same-store sales increasing 7% on top of 45% growth in the same quarter a year ago despite lean inventory and supply chain challenges.
"Our diversified [business] model enabled us to again exceed expectations with robust earnings growth and cashflow. The backlog makes it clear there is still a demand for boating lifestyle," said CEO and president Bill McGill in a conference call with Wall Street analysts, adding growth has been limited by product availability.
MarineMax's stock price has reacted positively to today's news, up nearly 12% in afternoon trading in the US. See IBI's home page for live ticker results on boating sector companies.
The company said its "significant geographic and product diversification, in combination with accretive acquisitions, and growth in gross profit, drove more than a 37% increase in net income to US$53.5m and a 40% increase in earnings per diluted share to US$2.37. This compares to earnings per diluted share of US$1.69 in the comparable period last year.
"The combination of robust operating leverage, significant cashflow and strong consumer demand led to record results in the first half of 2022, and we believe will drive sustainable growth for the remainder of 2022 and beyond," McGill said.
For the first half of fiscal 2022, ended 31 March, MarineMax saw revenue grow 16% to US$1.083bn compared with US$934.6m for the same period last year. Same-store sales increased approximately 8% in the first half of fiscal year 2022 on top of 33% growth during the same period last year. Net income increased 43% to US$89.5m and earnings per diluted share increased 45% to US$3.96 for the period, compared to net income of US$62.5m, or US$2.73 per diluted share, in the same period last year.
MarineMax has raised its fiscal 2022 guidance for the second time, predicting earnings per diluted share to a range of $7.90 to $8.30, which is increased from its previously provided guidance of US$7.60 to US$8.00 per diluted share. This compares to earnings per diluted share of US$6.78 in fiscal 2021.
Less than half of the company's growth was attributed to new and used boat sales with the remainder due to an expansion in the company's higher margin businesses or storage, financial services and expansion into the superyacht market, which leaders referred to as a "more resilient, higher-margin part of the industry.
But lean inventory levels have helped dealers maintain pricing and earnings, McGill said.
"Now we've gotten a tailwind from new and used boat margins. Will that be sustainable for years and years? We'll see about that. What I will say is with new levels of inventory that dealers will carry I think there's going to be a new view on that from both manufacturers and dealers and that should help preserve margins."
While the company is expecting continued unit sales growth in the second half of the year – with customer deposits on-hand more than double that of last year – McGill cautioned world events could have a continued impact.
"Demand is strong. But with the China lockdown and Ukraine war it feels like the supply chain has gotten choppy again.
The China lockdowns and war in Ukraine make it prudent to expect flat unit growth until we have better supply visibility."
McGill further predicts those uncertainties will likely create some margin pressure during the second half of fiscal 2022.
MarineMax, Inc. and SubsidiariesCondensed Consolidated Statements of Operations(Amounts in thousands, except share and per share data)(Unaudited)

Three Months Ended March 31

Six Months Ended March 31

2022

2021

2022

2021

Revenue

$

610,106

$

523,095

$

1,082,797

$

934,618

Cost of sales

404,791

366,289

710,283

654,411

Gross profit

205,315

156,806

372,514

280,207

Selling, general, and administrative expenses

133,532

103,936

253,529

195,354

Income from operations

71,783

52,870

118,985

84,853

Interest expense

654

1,092

1,291

2,360

Income before income tax provision

71,129

51,778

117,694

82,493

Income tax provision

17,622

12,843

28,244

19,958

Net income

$

53,507

$

38,935

$

89,450

$

62,535

Basic net income per common share

$

2.45

$

1.76

$

4.09

$

2.83

Diluted net income per common share

$

2.37

$

1.69

$

3.96

$

2.73

Weighted average number of common shares used in computing net income per common share:

Basic

21,861,438

22,143,043

21,880,558

22,083,827

Diluted

22,530,102

22,986,061

22,597,105

22,864,950

MarineMax, Inc. and Subsidiaries

Condensed Consolidated Balance Sheets

(Amounts in thousands)

(Unaudited)

March 31, 2022

March 31, 2021

ASSETS

CURRENT ASSETS:

Cash and cash equivalents

$

219,400

$

142,888

Accounts receivable, net

62,276

54,489

Inventories, net

329,731

302,979

Prepaid expenses and other current assets

17,596

14,698

Total current assets

629,003

515,054

Property and equipment, net

220,569

151,254

Operating lease right-of-use assets, net

100,818

106,348

Goodwill and other intangible assets, net

246,265

142,152

Other long-term assets

9,069

10,318

Total assets

$

1,205,724

$

925,126

LIABILITIES AND SHAREHOLDERS' EQUITY

CURRENT LIABILITIES:

Accounts payable

$

37,856

$

23,280

Contract liabilities (customer deposits)

164,068

83,357

Accrued expenses

95,750

84,536

Short-term borrowings

58,858

35,762

Current maturities on long-term debt

3,587

2,802

Current operating lease liabilities

9,774

10,439

Total current liabilities

369,893

240,176

Long-term debt, net of current maturities

45,747

49,440

Noncurrent operating lease liabilities

93,885

98,276

Deferred tax liabilities, net

14,646

6,501

Other long-term liabilities

7,293

7,429

Total liabilities

531,464

401,822

SHAREHOLDERS' EQUITY:

Preferred stock

—

—

Common stock

29

28

Additional paid-in capital

295,589

285,532

Accumulated other comprehensive income

147

1,105

Retained earnings

522,128

340,234

Treasury stock

(143,633)

(103,595)

Total shareholders' equity

674,260

523,304

Total liabilities and shareholders' equity

$

1,205,724

$

925,126
MarineMax, Inc. and Subsidiaries Segment Financial Information(Amounts in thousands)(Unaudited)

Three Months Ended

March 31,

Six Months Ended

March 31,

2022

2021

2022

2021

Revenue:

Retail Operations

$

577,624

$

523,095

$

1,032,242

$

934,618

Product Manufacturing

46,758

—

81,002

—

Elimination of intersegment revenue

(14,276)

—

(30,447)

—

Revenue

$

610,106

$

523,095

$

1,082,797

$

934,618

Income from operations:

Retail Operations

$

68,346

$

52,870

$

113,469

$

84,853

Product Manufacturing

4,387

—

7,830

—

Elimination of inter-segment income

(950)

—

(2,314)

—

Income from operations

$

71,783

$

52,870

$

118,985

$

84,853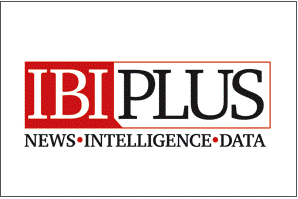 IBI's premium information service draws on more than 50 years of reporting, 42,000 archived articles, and some 25 correspondents around the world to provide industry intelligence on established and emerging markets, key companies and industry players, business insights, and essential statistics. Subscription required: www.ibinews.com/subscribe