Sustained growth in marine segment partially offsets continuing declines in RV market
US-based parts and components manufacturer Lippert Industries (LCI) released its third-quarter results yesterday, showing declines in its core RV OEM business being partially offset by growth in new markets including marine.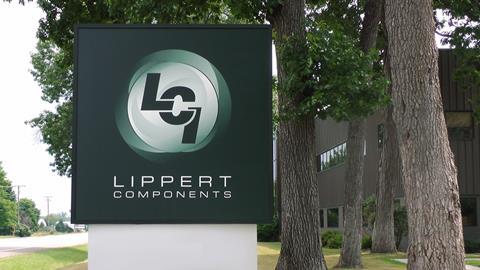 The company reported consolidated net sales of US$586.2m for the quarter ended September 30, representing a 3% decline from sales of $604.2m for the third quarter of 2018. The decline was attributed to continued double-digit wholesale shipment declines in the US domestic RV industry, as trailer and motorhome manufacturers reduce output in the face of a slowing market compounded by a bulged inventory pipeline.
A year-over-year decline in cost of sales for the quarter – $450.7m in 2019, compared against $478.3m in 2018 – produced net income for the 2019 Q3 of $35.8m, compared to net income of $33.8m for the previous year period.
On a by-segment basis, Q3 revenues for LCI's RV OEM business were down by 9% year-over-year, and now account for 59% of the company's total net sales as it continues on a targeted diversification strategy. Declines in RV revenues were partially offset by advancing sales penetration into new markets including equestrian, commercial vehicles and marine.
Adjacent market revenues were reported as $162.6m for the third quarter of 2019, marking a 3% YOY increase over the $157.9m reported for Q3 of 2018. This gain was augmented by growth in the net sales of aftermarket products, reported as $74.6m for the quarter and marking a 16% gain over revenues of $64.2m for the previous Q3.
Although not broken out by segment, net sales to international (i.e. non-US) markets were reported to be up by 32% overall.
LCI Industries CEO, Jason Lippert, was pleased with the company's third-quarter performance. "We executed further on our diversification strategy in the third quarter, again delivering notable growth in our aftermarket and international sales, which now together make up over 41% of our last 12-months sales," he said. "Importantly, we have been able to grow these businesses despite decreased recreational vehicle and marine volumes as dealers move closer to more normalised inventory levels."