Q3 declines in boat segment attributed to "a slowing marine market"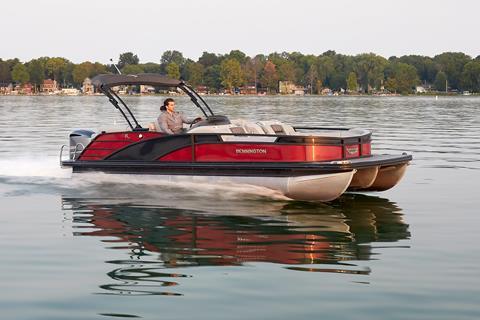 Polaris Inc reported year-over-year growth in overall revenues and gross profits among its 2019 third quarter results, in spite of an 11% YOY drop in revenues for its boat division.
For the quarter ended September 30, 2019, Polaris Inc – manufacturer of snowmobiles, ATVs, motorcycles and boats sold under the Bennington, Godfrey, Hurricane, Rinker, Larson and Striper brands – reported revenues of $1.772bn, representing a 7.0% year-over-year increase over the $1.651bn reported for Q3 2018. Gross profits of $437m for the quarter represented a 9.0% gain over the $401m reported for the same period in 2018. However a 16% YOY increase in operating expenses, to $328m, resulted in a 6.0% decline in operating income to $130m, from $139m, in the third quarter of the previous year.
Boat segment sales decreased by 11% for the quarter to $119m, compared against $134m reported for Q3 2018. The decline was attributed to "a slowing marine industry." Gross profit for the boats division increased by 10% to $22m for the quarter, attributed to a favourable product mix.
"Through the strength of our brand portfolio and solid execution from our team, Polaris delivered 7% revenue growth and modest margin expansion amid mounting macroeconomic ambiguity," said Polaris chair and CEO, Scott Wine. "We converted this growth into increased profitability, as our strategic supply chain investments, which are driving organisation-wide value enhancement, began realising cost savings in the quarter."