Sales gains across all product lines drive gross profits up by 36%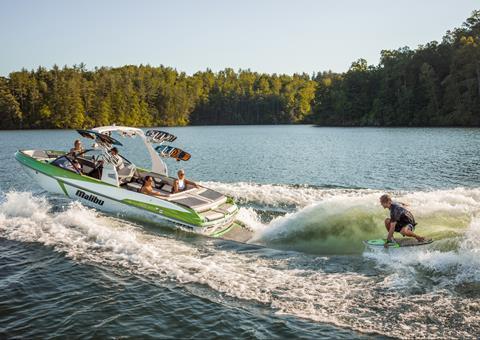 Increases in both unit volumes and dollars-per-unit drove strong third-quarter results for Malibu Boats Inc on the strength of a surging US boat market.
Net sales for the third quarter ended March 31, 2019 increased to US$199.9m, marking a 42.4% year-over-year gain compared to the third quarter of fiscal year 2018. Unit volumes increased by 17.2% to 2,094 boats compared to Q3 2018, while net sales per unit jumped 21.4% to an average of $95,472 per unit. This drove gross profit for the quarter to $49.7m, representing a YOY increase of 36.7%. Net income increased 32.2% to $22.2m, pushing adjusted EBITDA to $37.8m and representing a gain of 32.4% over the previous year period.
"We reported another quarter of superior results driven by strength across all four of our brands," says Malibu CEO, Jack Springer. "The boat show activity earlier this year was strong, producing great year-over-year growth in orders. In addition, our dealer inventories remain at appropriate levels as we enter the prime retail selling season, which reinforces our confidence in the current and summer seasons."
The company posted positive results for the quarter for each of its Malibu, Axis, Cobalt and Pursuit nameplates, as well as its Malibu operations in Australia. Springer noted that the integration of the Pursuit Boats line, which Malibu acquired in August 2018, is progressing smoothly and the company is currently working to expand production capacity.