Continued momentum in fishing segment propels 14% sales gain for quarter, full-year revenue gain of 3%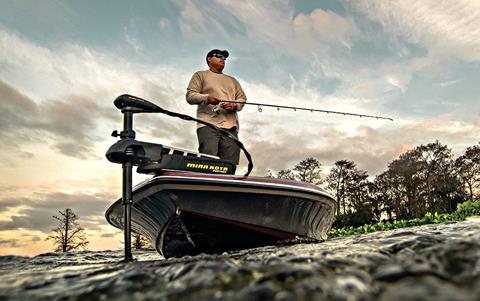 US-based recreational equipment manufacturer Johnson Outdoors released its fourth-quarter and full-year 2019 financial results today, marking revenue gains on the strength of continuing momentum in its fishing equipment category.
For the quarter ended September 27, 2019, the company reported net sales of US$104m, marking a 14% increase over the fourth quarter of 2018. The strong showing was attributed to continuing momentum in the company's fishing equipment segment, including its Minn Kota line of electric motors, batteries and chargers, its Humminbird electronics brand and its Cannon downrigger line.
Operating profit was reported as $1.9m for the quarter versus an operating loss of $2.0m for the previous Q4. Net earnings of $3.9m were also improved over a net loss of $5.0m for the previous fourth quarter.
For the full fiscal year the company reported revenues of $562.4m, representing 3.0% year-over-year growth compared to FY 2018. Operating profit for the year was reported as $63.8m, which compares favourably to operating profit of $63.0m for the prior fiscal year.
Net income of $51.4m, or $5.11 per diluted share, represents a 26.4% gain over the $40.7m, or $4.05 per diluted share reported for the previous fiscal year.
Section 301 tariff exclusions granted during the fourth quarter reduced the total impact of tariffs to $2.9m for the fiscal year. Gross margins remained steady despite tariff impacts.
Johnson Outdoors chair and CEO Helen Johnson-Leipold was pleased with the results, particularly in view of Q4 historically representing a period of lower sales. "Performance this year reflects the value of our sustained focus and investment in delivering the best outdoor recreation experiences possible," she said. "Ensuring we are targeting the right consumer with the right product, at the right time, in the right way and at the right price are all critical factors behind continued success. As a result, fishing has continued on its profitable growth trajectory. Ongoing investment in innovation and digital acceleration across all of our businesses will provide long-term sustainable growth in an increasingly competitive marketplace."