UK marina operator generated £4.782m in post-tax profits for the 2017-18 fiscal year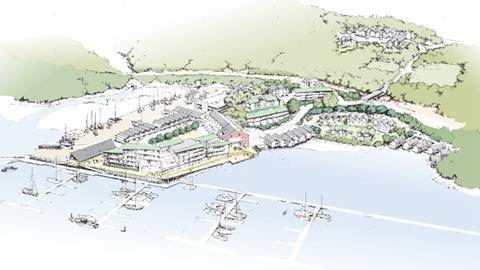 Premier Marinas Ltd, one of the UK's largest marina operators, has reported a 6% fall in post-tax profits to £4.782m for the 2017-18 fiscal year to September 30, 2018 compared with £5.088m in the year previous. The figures were filed with Companies House, the UK business register.
A wholly-owned subsidiary of the Wellcome Trust, Premier saw its turnover increase 7.6% to £9.369m as against the £8.706m in 2016-17. After taking account of costs, this resulted in a gross profit of £4.865m compared with £4.74m in the previous fiscal period.
After administrative costs, interest and tax, this produced a post-tax profit of £4.782m, a 6% fall compared with the £5.088m achieved in 2016-17. After the payment of £4.830m gift aid to its parent company, Premier Marinas reported a loss of £48,000 for 2017-18. This compared with a profit of £88,000 in 2016-17 after £5m was paid in gift aid to the Wellcome Trust. Premier's EBITDA fell 13.8% to £2.589m as against £3.004m previously.
In the annual report filed at Companies House, the Premier Marina's strategic report stated: "The directors are satisfied with the performance of the company for the period and its financial position at the end of the period. The directors do not anticipate any significant changes to the level activity in the coming period."
The directors added that they "believe that the company is well-placed to manage its business risks successfully despite the current uncertain economic outlook. On the basis of the cash flows of the company and the equity financing provided by the shareholder (the company has no external borrowing), the directors have an expectation that the company has the resources required to continue in operational existence for the foreseeable future."
Through the 2017-18 fiscal year the staff number at Premier Marinas increased by eight to 70 made up of 33 marina operatives and 37 in admin. Total staff costs went up from £2.518m in 2016-17 to £2.677m in 2017-18. The total remuneration of directors increased to £705,766 in 2017-18 as against £564,413 in the previous year.
Premier Marinas, established in 1994, owns and operates nine UK south coast marinas at Sovereign Harbour in Eastbourne, Brighton, Chichester, Southsea, Port Solent, Gosport, Swanwick, Noss-on Dart and Falmouth. These facilities offer more than 5,000 wet berths and over 2,000 dry berths and each marina has its own boatyard facility.