Record Q2 sales and YOY profit gains mark solid quarter for builder of Chaparral, Robalo boat brands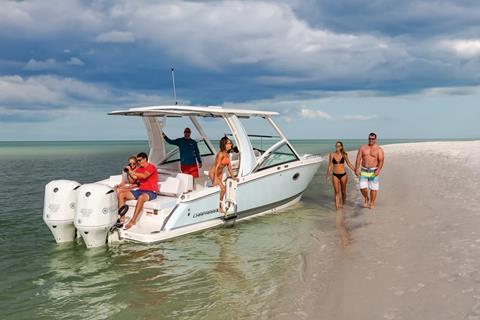 US-based fibreglass boat builder Marine Products Corp has released its 2019 second quarter results, reporting record sales for the period.
For the quarter ended June 30, 2019, Marine Products generated record net sales revenues of US$88.6m, representing a 1.9% year-over-year increase over the $87.0m reported for the previous year's Q2 and in spite of a 7.6% decline in unit sales for the quarter. Gross profit was reported as $20.4m, a 4.9% gain over the $19.4m reported for the same period in 2018.
Q2 gross margin as a percentage of net sales was 23.0%, up over the 22.4% reported for Q2 2018 while operating profit was reported as $11.3m, marking a 2.0% gain over the $11.1m reported in the second quarter of last year. The company reported net incomes of $9.3m, representing a YOY increase of 4.3% over the $8.9m reported for Q2 2018.
"A broad-based shift in our model mix during the second quarter drove average selling prices higher. Sales of our new Chaparral OSX models contributed to this shift, but higher sales of other Chaparral and Robalo models contributed to the change in average selling prices as well," said Marine Products' president and CEO, Richard Hubbell. "At the end of the quarter our dealer inventory was slightly higher than at this time last year, but lower than at the end of the first quarter, indicating strong dealer sales to consumers during the last three months."
Hubbell also noted that during the second quarter of 2019 Marine Products repurchased 65,407 shares of its common stock on the open market.