Mild increases in average selling prices offset lower overall volumes for US boatbuilder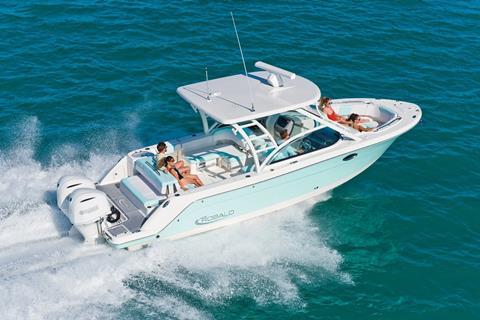 Fibreglass boat builder Marine Products Corp (MPC) reported relatively flat sales for the third quarter of 2019, with higher volumes of outboard-powered boats offsetting declines in sales of sterndrive models.
The company reported net sales of US$72.2m for the quarter ended September 30, 2019, a relatively mild gain over the $72.0m reported for the third quarter of 2018. Average gross selling prices increased by 5.8% year-over-year, which combined with decreases to sales discounts essentially offset a 6.1% decrease in unit volumes.
Gross profit for the third quarter of 2019 was reported as $15.7m, a 2.7% decrease compared to gross profits of $16.1m reported for Q3 of 2018. Gross margin as a percentage of net sales was reported as 21.8%, a slight drop from the 22.5% reported for the previous Q3 and attributed to higher materials costs. Operating profits of $9.7m represent a 5.7% YOY gain over the $9.1m for the third quarter of last year, and are credited to a combination of state incentives and reduced selling, general and administrative expenses.
"Continued secular weakness in the sterndrive recreational boat market drove our overall unit sales lower, partially offset by higher sales of several larger outboard models, including both Chaparral and Robalo models," said MPC president and CEO, Richard Hubbell. "For the upcoming model year, we are offering a more focused model lineup which is targeted towards specific market categories in which we believe demand to be strongest."