Dealer inventory adjustments in the wake of a weather-impacted 2019 lead to a slower second quarter for US boat builder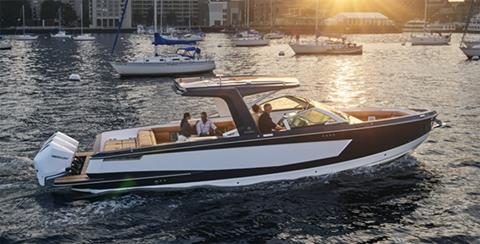 MasterCraft Boat Holdings Inc reported declines in net sales, net income and adjusted EBITA in its 2020 second quarter results, reflecting impacts of a weather-dampened summer 2019 retail season and subsequent measures to "right-size" dealer inventories.
Net sales for the quarter ended December 29, 2019 were reported as US$99.6m, representing an 18.0% year-over-year drop from the $121.5m reported for the second quarter of 2019. This resulted in a net income for the quarter of $6.9m, marking a 32.5% drop from the $10.2m reported for the previous second quarter, while dropping earnings-per-share by $0.17 to $0.37 for a 31.5% YOY decline.
Adjusted EBITA declined 27.2% to $13.6m for the quarter, from an adjusted EBITA of $18.6m reported for the previous Q2.
MasterCraft Boat Holdings CEO Fred Brightbill noted that a reduction in sales volumes across each of the company's operating segments allowed dealers to adjust inventory levels following a weather-impacted summer 2019 selling season, and continuing softness in the saltwater category. Those volume declines were partly offset by the launch of the company's new Aviara AV36 model, which launched and began shipping during the quarter.
"MasterCraft delivered results slightly ahead of our expectations for the fiscal second quarter as we continued to make progress across a number of our operational focus areas, including efficiently managing our production around the GM strike, further right-sizing our dealer inventory, executing operational excellence initiatives and advancing the start-up of our new Aviara brand," said Brightbill. The combination of wholesale production decreases across our segments and strategic retail rebates, in what is the slowest retail quarter of the year, resulted in dealer pipeline right-sizing in-line with our plan. We believe the actions we are taking, coupled with our diverse portfolio of brands and commitment to delivering differentiated, best in class products and experiences for our customers, position us well in the current environment and set us up for renewed growth in fiscal 2021."
Brightbill added that while early winter boat show results have been encouraging, the company is maintaining its 2020 fiscal outlook which calls for a low single-digit drop in sales, an adjusted EBITA margin to drop 50 to 100 basis points, and adjusted earnings-per-share to be down in the high single-digit percent.
MasterCraft Boat Holdings manufactures a range of performance sport boats, outboard-powered saltwater fishing, pontoon boats, and large, luxury day boats that are sold under its MasterCraft, NauticStar, Crest and Aviara brands.