Record net sales and adjusted earnings highlight strong start to 2020 fiscal for US boatbuilder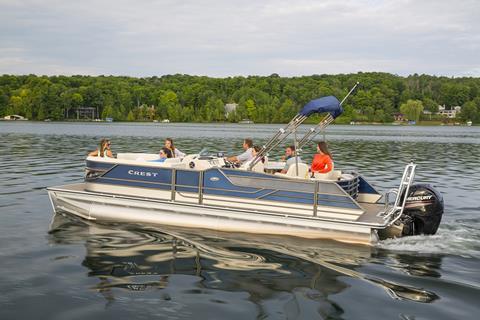 MasterCraft Boat Holdings Inc marked a strong start to its 2020 fiscal year, reporting gains in revenues, net income and adjusted EBITA among its first quarter results.
For the quarter ended September 29, the US-based boatbuilder reported net sales of US$109.8m, marking a year-over-year increase of 17.2% over the $93.6m reported for the first quarter of 2019. Revenues for the quarter include new contributions from Crest Pontoons, acquired during the second quarter of 2019, and the company's new Aviara luxury day boat brand, which began selling during the period.
Operating expenses for the period were reported as $12.8m, marking a $1.2m or 10.7% increase over the $11.6m reported for Q1 2018 and attributed primarily to the inclusion of Crest. Gross profit increased by $2.3m to $25.5m for the quarter, reflecting a 10% gain over the prior-year period and again attributed to the inclusion of Crest and its $2.6m contribution.
Net income for the quarter was reported as $8.6m, up by 1.9% from the $8.5m reported for the previous Q1 while adjusted EBITA rose by 5.7% to $15.9m, compared to $15.0m for the prior-year period.
"MasterCraft Boat Holdings delivered strong operational results in the fiscal first quarter. The continued successful execution of our operational excellence and product development initiatives across all our brands led to record first-quarter results in net sales and adjusted earnings," said interim CEO, Fred Brightbill.
"Despite a challenging retail demand environment this past summer due principally to bad weather, the combined strength of our brands and improved retail activity in the fiscal first quarter of 2020 led to improved dealer inventory levels at the end of the quarter. We remain on course to drive continued dealer inventory improvements through the boat show season, allowing for healthy dealer pipelines ahead of the peak summer selling season and beyond."