Owner comments positively on post-lockdown trading
Windward Marine, trading as Force 4, operates 11 retail stores in the south and west of England and has recently filed its accounts for the year ended 31 October 2019 which show that sales had risen by 4% to an all-time high of £14.3m with pre-tax profits of £829,627. Our news report describes the evolution of the business as the UK's largest in its sector and the effects of recent events which provide an insight into how the equipment market in the UK is recovering from the crisis.
Force 4 was founded by Windward's owner, Peter Mcluskie, in 1983 with a single outlet close to Victoria Station. After leaving London, the company moved its headquarters to the west of the country and through various acquisitions and organic growth it has sustained its leading role in UK marine equipment retailing while many others have flourished for a period but few have been a consistent presence. Windward's acquisitions have included taking over Marine Force in 2002, the Aladdin's Cave group of stores in Chicheter and in Hamble between 2007 and 2009 followed by Shamrock in Southampton and most recently Piplers on Poole Quay in 2016.
Mcluskie had gained his early experience of the marine retail trade having started his career in the 1970s working for the world-renowned Captain OM Watts chandlery located in Albemarle Street in London's West End.
Commenting to IBI on the effects of Covid-19 on the business, Mcluskie said: "We had to close our stores and furlough the majority of our 110 staff in March which was a worrying period, but since June all our shops have been open and in the past two weeks sales have been significantly up from the same period last year. However, we can't ignore the fact that we lost 12 weeks of trading from our physical outlets."
The company's sales are currently split approximately evenly between shop-driven and online trading.
Mcluskie is optimistic about the recovery, citing the fact that customers delayed improvement projects on their boats in the early season and expects a large amount of refit work this coming winter and spring. Furthermore, the desire for people not to spend on foreign holidays but to look to 'staycations' as an alternative has clearly had a very beneficial effect on the second-hand boat market in the UK, which is reported to have been very strong for the past couple of months – a fact that bodes well for chandlery sales in future.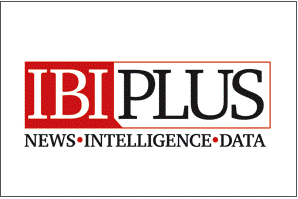 IBI's premium information service draws on more than 50 years of reporting, 42,000 archived articles, and some 25 correspondents around the world to provide industry intelligence on established and emerging markets, key companies and industry players, business insights, and essential statistics. Subscription required: www.ibinews.com/subscribe