Revenue in the Yacht division, however, was described as 'stable'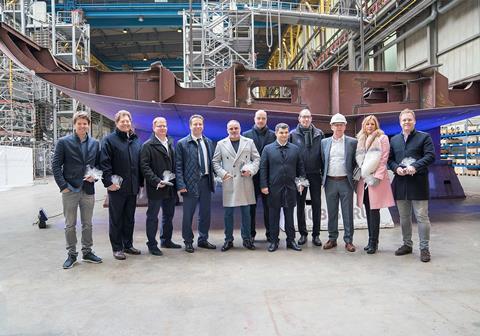 London, UK-based superyacht design studio, Winch Design Ltd, increased its turnover and pre-tax profit in the financial year ended May 31, 2018. The company, which also undertakes design work on houses, aircraft and other projects, described its yacht design activity as being 'stable'.
Total company turnover grew by 35% from £21.73m in 2016/17 to £29.3m in 2017/18, but after the amounts recharged to clients in respect of merchandise procured or sold, this produced a gross profit of £16.4m in 2016/17 compared to £18.6m in 2017/18, representing a year-on-year rise of 13%.
After taking account of administrative expenses and tax, the profit for 2017/18 was £5,493,482 as against £5,241,248 for 2016-17. This was a year-on-year rise of 4.8%.
In its annual filing with Companies House, Winch Design reported that while revenue from yacht work was stable, aviation revenue had almost doubled and that growth from architecture was around 20%.
The company stated: "New business enquiries and conversion of those enquiries continues at an encouraging level and indications are that the current year will see revenues sustained or a small amount of growth on the year ended May 2018. Within this context, the company will continue its longstanding and successful strategy of investment in new technology and recruitment of the most talented designers and technical experts."
The size of the total workforce at Winch Design grew from 74 at May 31, 2017 to 88 at May 31, 2018. Year-on-year the design staff increased from 50 to 62. The total salary bill was in excess of £6m in 2017/18.
Earlier this year, Winch Design shared in the laying of the keel of the 77m (263ft) Black Shark at Nobiskrug. Last August the 110m (364ft) Tis was launched at Lürssen and the company has also been involved with the 83m (272ft) Cosmos project at Heesen.
Also in November 2017, company founder Andrew Winch was awarded the ISS Leadership Award.