The Outdoor Network will sell Cox's new CXO300 diesel outboard via a new web presence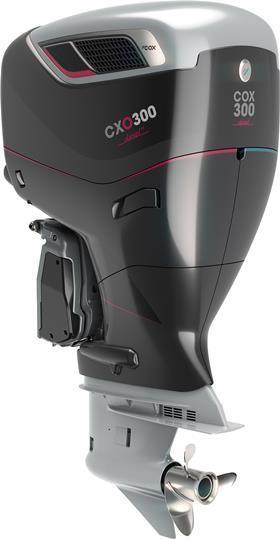 The Outdoor Network, a US dealer and distributor of OEM outboard motor parts, has been chosen to distribute Cox Powertrain's new CXO300 diesel outboard engines. The landmark expansion is accompanied by a new web presence, www.dieseloutboards.com, and includes CXO300 distribution to maritime government service agencies, the Bahamas, Belize, Colombia, Guatemala and all countries within the Caribbean.
The CXO300 diesel outboard engine, developed by Cox Powertrain in the UK, is the world's first 300hp diesel outboard engine. The advanced technology of the motor combines the power and torque of a diesel inboard with the flexibility of an outboard. The CXO300 diesel outboard boasts increased power, performance, efficiency and torque and lasts three times longer than traditional gasoline outboards.
The CXO300 diesel outboard engine is described as a 'game-changer' and the most powerful, professional diesel outboard engine ever developed, with levels of efficiency and reliability to match. The engine is compatible with commercial, government, powerboat and superyacht vessels currently using 300hp or higher outboard engines.
Outdoor Network owner Tom D'Azevedo and the newly formed Dieseloutboards.com team will be present at the 59th Ft Lauderdale International Boat Show (FLIBS), which runs from October 31 to November 4. The show will mark the official launch of Dieseloutboards.com and new distribution partnership between Outdoor Network and Cox to coincide with the global industry launch of the CXO300, which will also take place during the show.