Tornado RIBs' move into new premises to boost capacity and eco credentials
The major RIB builder in Denmark, Tornado RIBs, has moved into new premises to cope with increased demand and to work with more sustainable production methods. Tornado is one of the oldest established RIB manufacturers and builds RIBs for both the leisure and the commercial sectors. The new headquarters, based at Lystrup, about 10km north of Aarhus, are both larger and more eco-friendly according to the company. Both the offices and the warehouses are now under one roof and geographically located with the aim to minimise the travel and logistics for both personnel and goods. The facility is located close to the Djursland highway, which helps to minimise the emissions as much as possible.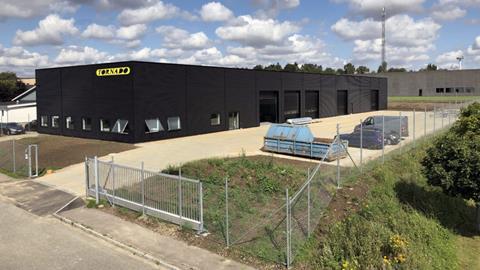 The company moved from England to Denmark in 2008 and has been growing steadily ever since with expansion into new markets, both inside and outside the EU. Last year Tornado signed up its first dealer in the US and this year signed up new dealers in several countries including Canada and Australia.
"As the company keeps growing, new facilities and more space have been needed for some time now, and we are introducing a more sustainable production with the move to the new headquarters," commented Lars Hjorth, owner and CEO of the company. "It is a natural next step for this company and our new headquarters have large space for stock boats as well as two new big workshops which will give us the production capacity that we need and it is possible to add extra space in the future, if that is needed,"
Tornado is one of the few companies in the RIB sector to be able to supply RIBs from stock which can be a big bonus particularly in the commercial sector. The new building extends to 1,400m2 and has a large space for stock boats, an open office, a conference room, canteen, a large workshop for fitting of engines, and a dedicated workshop area for the construction work such as laminating and glueing.