Dubai Maritime City Authority gave a detailed explanation of the updates at DIBS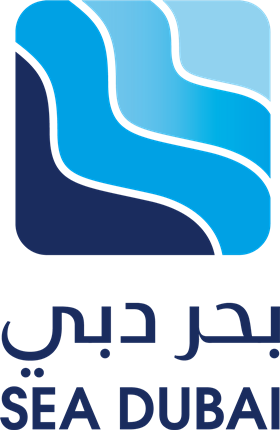 Dubai Maritime City Authority (DMCA) has used the 2019 Dubai International Boat Show (DIBS) to launch new smart services and unveil an upgrade to the Sea Dubai initiative launched a year ago.
The upgraded version of Sea Dubai is part of the Emirate's ambitious strategy to develop a maritime cluster for its maritime activities and enhance their accessibility.
Amer Ali, executive director of DMCA, said: "The launch of the updated version of Sea Dubai is part of our commitment to keep abreast of and lead rapid developments within the global maritime sector and establish Dubai's leadership as a global cluster to maritime leisure in all its aspects.
"Since its official launch at DIBS 2018, Sea Dubai has proved a success in the development of the maritime means and activities in the Emirate, with provisions secure to access accurate and correct information in relation to the entire maritime leisure sector in the Emirate," he added.
"The updated initiative is an important step forward in promoting strategic partnerships between the public and private sectors to develop maritime leisure activities as a vital source of economic diversification in Dubai and the UAE."
The DMCA has issued a detailed explanation of the latest updates on Sea Dubai. They include the provision of comprehensive services for the development of leisure anchorage areas, leisure yachts and cruises; the promotion of leisure maritime licenses for yachts and maritime means; licenses for maritime means and maritime training companies; and comprehensive information on marinas and maritime clubs.
In addition, Sea Dubai now includes all aspects related to leisure maritime activities such as water bikes, sea sports, restaurants, floating shops, beaches and public water transport.
In another move, the DMCA has also launched a smart mobile service which derives from the smart car concept. The provision of a smart mobile maritime centre that offers self-service to customers in different places of the Emirate and contributes effectively to smart services of the largest segment of the maritime community will help to further establish innovation, says DMCA. In addition, the development of innovative solutions falls in line with plans to transform Dubai into a smart city with the world's best technology infrastructure.
"The launch of smart mobile services at the Dubai International Boat Show 2019 is an important step forward in establishing innovation and transformation – solid foundations for the creation of satisfaction in the maritime sector," says Amer Ali. "We are driven by our commitment to translate the wise guidance of our government into making Dubai the smartest – and happy and innovative – city in the world."