Four challengers confirmed for 2021 race series in Auckland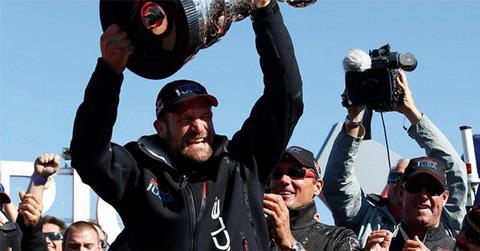 Four challengers for Emirates Team New Zealand (ETNZ) have been confirmed for the 36th America's Cup by Prada race series to be held in Auckland in 2021. This point was reached today, the late entry deadline for applications.
The deadline saw one team, DutchSail from the Royal Netherlands Yacht Club, withdrawing, citing financial constraints, and another, the Long Beach Yacht Club's Stars & Strips Team, confirming. The possible entry from the Royal Malta Yacht Club withdrew over a month ago.
Simeon Tienpoint, DutchSail skipper, commented: "The team are hugely disappointed they won't be on the start-line in 2021 but they couldn't raise the funds necessary for the expensive AC75 monohulls introduced by Team NZ. This was our chance to do it for Holland and show you could put it together as a country, not just one rich man."
The four challengers for ETNZ will be:
CVS Luna Rossa from Italy
New York Yacht Club American Magic from the US
Royal Yacht Squadron Team Ineos UK
Long Beach Yacht Club Stars & Stripes Team from the US
In a press statement, Camille Daniels, Commodore of the Long Beach Yacht Club, said: "Long Beach Yacht Club is committed to making the start line at the first America's Cup World Series event in Cagliari, Italy. Our membership is excited and we are all working hard to achieve our goal of bringing the America's Cup to Long Beach."