South African show postponed until 2020 due to pollution in Durban harbour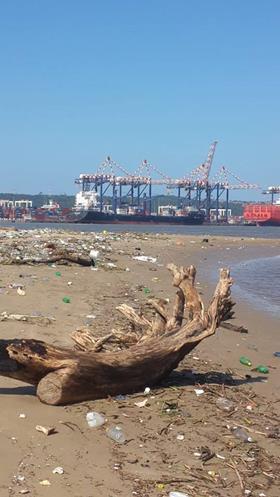 For the third year in a row the reformatted Durban Boat Show has been cancelled, this time reportedly due to a pollution scare in Durban harbour.
A major sewage leak caused by a broken municipal sewage pump station has already scuppered other maritime activities earlier this year, including an international surf contest. Now the rebranded boat show has had to be postponed to an undisclosed date next year, according to event owner Phindani Nene.
"Durban is in a chaotic state – everything is smelling horrible," Nene told IBI. "We took a decision with the Durban marina guys: if we want to do a proper presentation we need to clear all of this [pollution] and get things going," Nene said.
The eThekwini municipality claims it has fixed the broken pump station and lifted bans on diving and fishing imposed following the leak. However, Nene insists the current environment is not conducive to the re-launch of the show, which has now been combined with lifestyle and other commercial elements and renamed the Global Aviation and Maritime Lifestyle Show.
Nene, a well-known local events organiser, acquired the boat show in 2017 but cancelled that year's show in order to consolidate his ownership. Last year the show was cancelled due to local floods.
However, Nene insists the 2020 version is going ahead, buoyed by partnerships with local tourism bodies. He hopes to expand the event into a major week-long event that will simultaneously market the city and the South African maritime industry.
Nene said his aim was also to focus on maritime supplies and local craftsmanship. The new show would also seek to promote youth development and local sport. "Everybody is excited to postpone till 2020," Nene said.