Sea tourism was the focus of last month's event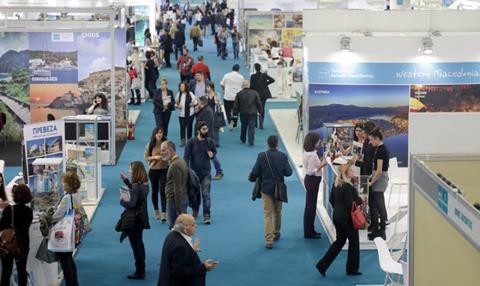 Following the success of the Athens Boat Show in December, the 2019 Athens International Tourism Expo – held from December 6-8 at the city's Metropolitan Expo – attracted a broad audience, although yachting and sea tourism were the dominant sectors.
The main attraction of last month's show was the introduction of new sailing itineraries for both private and charter yachts in the Cyclades and the Saronic Gulf, along with new partnerships, new boats for the coming 2020 season, and more destinations available for day trips.
Charter companies presented their new fleets and charter bases. Istion, one of the biggest charter firms in Greece, had a major presence at the show. The company was founded by Ioannis Kourounis in 1992, starting with a small fleet of sailing yachts on the island of Kos in the Dodecanese where it grew rapidly and established the south-east Aegean as one of the most popular sailing destinations in the Eastern Mediterranean.