Last year's event is in the running for Best Consumer Exhibition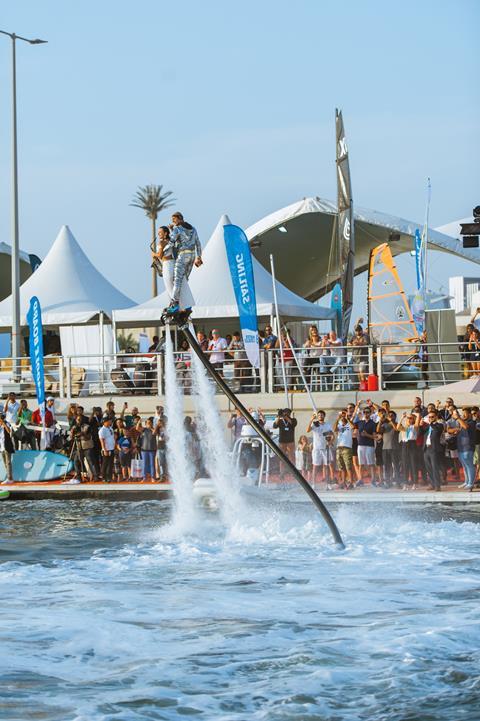 The Abu Dhabi International Boat Show (ADIBS) has been shortlisted for a Middle East Special Event (MESE) award in the Best Consumer Exhibition category. The winners will be announced during the Middle East Special Event & Exhibition Show at Madinat Jumeriah in Dubai from April 8-9.
Last year's inaugural edition of ADIBS attracted 21,123 visitors along with 270 exhibitors and brands from 25 countries. Organised by the Abu Dhabi National Exhibition Centre (ADNEC), it was the largest gathering of its kind in the Emirate of Abu Dhabi for boats, yachts, watersports and fishing equipment.
According to ADNEC, preparations are already underway for this year's show, with around 350 exhibitors and brands expected to attend the four-day event in October.
"ADIBS 2019 will also build on the 2018's example of playing a role in Abu Dhabi Economic Vision 2030 by providing boatbuilders and shipyards the opportunity to showcase what they can bring the marine industry in the region to support regional industry growthby introducing a dedicated pavilion for UAE boat manufacturers," says ADNEC in a statement.
ADIBS 2019 will be held at ADNEC Marina from October 16-19. The venue covers 133,000sq m of exhibition space, comprising 73,000sq m of indoor, air-conditioned area, 8,075sq m of conference and meeting rooms, and 55,000sq m of outdoor exhibitor space that includes 30,500sq m of marina space.