Al Suwaidi is expanding into African and US markets and has obtained membership status of the National Marine Manufacturers Association in the USA
Abu Dhabi National Exhibition Centre, the organisers of the Abu Dhabi International Boat Show (ADIBS) have confirmed that Al Suwaidi Marine (ASM) is returning as the Official Gold Sponsor to the 2019 edition of ADIBS to take place from October 16-19 this year. After a successful show in 2018 where ASM launched the ASM 29F model, the company will return in 2019 with the 29F, 34F, 37C, Limo Sea 46C and the Limo Sea 46 models.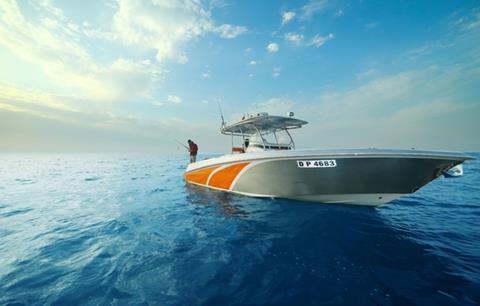 ASM is based in Dubai UAE where it manufacturers a range of fast boats from 29ft-46ft. Since the show last October, ASM has been busy developing business relationships in the Gulf and as a result has signed a dealership agreement with Yamaha Kuwait and has a strategic approach to target new markets such as Africa and USA.
As a long standing UAE manufacturer, ASM is the first United Arab Emirates company to have obtained membership status with the National Marine Manufacturers Association (NMMA) and is working towards full certification based on a history of serving clients in the Middle East.
Mohammed Al Suwaidi, chairman of Al Suwaidi Marine, said: "We remain confident that the Abu Dhabi International Boat Show will continue to open doors to a new world of boating and leisure marine within the UAE, accompanied by a rush of potential opportunities that will benefit the players in the maritime industry. We are excitedly looking forward to the return of this event in October 2019, which we believe is a strategic and important platform to showcase and highlight the best that the boating industry has to offer."
The ADIBS team welcome ASM in its returning capacity as a Gold Sponsor and support its key boat launches at the show in October 2019.