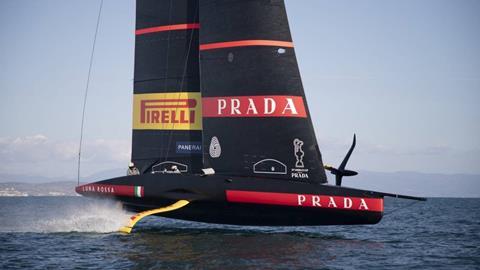 Despite a virtual quarantine of Italy's 62 million citizens and travel warnings or bans issued from various governments around the world due to COVID-19 coronavirus, the organisers of the America's Cup World Series regatta have said the race will go on.
Italian race syndicate Luna Rossa, as the challenger of record, is solely responsible for the regatta which is slated for 23-26 April at Cagliari, and in a statement reported by stuff.co.nz said the organisation is monitoring developments regarding COVID-19 and any impact on the World Series regatta.
"At this stage there are no elements which prohibit the regatta taking place on schedule (with) the Italian government's decree of suspension of the sport activities/events expiring on the 3rd of April," the statement read in part.
Organisers have admitted there is no backup plan should the Italian leg of the regatta be cancelled.
The second of three World Series regattas is to be held in Portsmouth, England in early June, creating concerns for team personnel and equipment coming from Italy regarding quarantine periods.
The situation in Italy is increasingly serious with more than 10,000 total coronavirus cases in the country, and more than 600 deaths, the most confirmed cases and deaths outside of China, where the virus originated.
Italy's economy and tourism had already been taking a hit before the virus struck the country.
The virus is said to have infected more than 120,000 people worldwide, with the US passing 1,000 identified cases and 29 deaths, according to data from Johns Hopkins University.