An extra exhibition hall has been added to accomodate new Croatian Charter Expo B2B event
With a little more than 2 months to go, the Biograd Boat Show, which celebrates its 21st edition this year, has nearly sold out its exhibition space, which has been expanded to accommodate more visitors.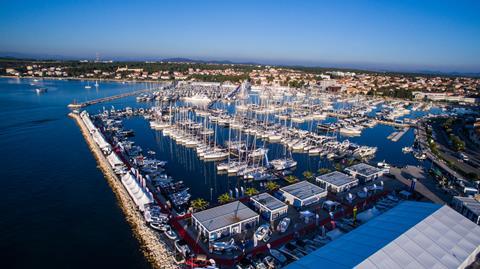 A fourth exhibition hall (Hall D) has been added to accommodate the new Croatian Charter Expo, a two-day business to event for the yacht charter industry to be held from October 17-18, 2019, and is part of the four-day Biograd B2B event that runs parallel to the boat show. All participants wil be registered on the Biograd B2B platform, and will be able to take part in the boat show during its entire duration. The event is being supported by the Croatian Tourist Board, the Chamber of Economy, and the city of Biograd.
A record show is expected in terms of number of exhibitors and boats. According to the organisers there will be approaching 400 registered exhibitors, and over 350 vessels on display.
More details about the show can be found on the new show website www.bbs.com.hr. The show runs from October 17-20.