Inconsistency and a deluge of misinformation leave event organisers calling for rational dialogue in the face of "unjustified hysteria"
With a number of leisure marine industry events this year being cancelled or rescheduled over concerns related to the COVID-19 coronavirus, major boat show and trade conference organisers are appealing for calm in the face of what has been described as "unjustified hysteria".
Following the cancellation or rescheduling of several boat shows worldwide, announcements of government-imposed travel bans and newly implemented temporary bans on indoor assemblies of more than 5,000 people by the government of France and of more than 1,000 people by Switzerland, there is growing concern both within and beyond the leisure marine industry that where the coronavirus is concerned, prudence may be turning into full-blown panic.
Part of the substantial attention surrounding the coronavirus outbreak may lie in the simple fact that the pathogen has sprung into the public consciousness so suddenly, leading to a veritable flood of hype and misinformation – particularly on social media. The World Health Organisation (WHO) notes that as of March 3 more than 90,000 confirmed cases of the COVID-19 coronavirus and 3,166 deaths attributed to it have been confirmed worldwide. At the same time, it says annually there are 3 to 5 million cases of severe illness from common flu resulting in up to 650,000 deaths. "The flu happens every year, we expect it," says Renate Maddocks-Born, secretary general at the International Federation of Boat Show Organisers (IFBSO) in London. "But this is a new concern and people don't know how to react to it."
See our Factfile below for a comparison of Coronavirus vs. Seasonal Flu
A tightrope for show organisers
That uncertainty surrounding the COVID-19 coronavirus outbreak is almost certainly fueled by inconsistency in how different countries attempt to manage the disease. "It's quite different from one country to another, and it depends very much on the advice off of the respective government bodies," notes Maddocks-Born. "We have member shows going on in Scandinavia at the moment. People there are not allowed to travel to certain countries right now, like China, Korea or Italy, but they don't seem to have any problem with hosting the shows themselves. So responses are inconsistent. It's a tightrope for show organisers, who want to do the right thing for their customers, their staff and the people attending the show, while balancing the economics and retaining a sense of perspective."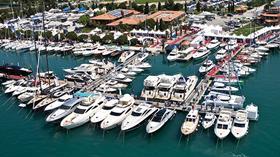 In the US, the National Marine Manufacturers Association (NNMA) also seeks the guidance of local authorities where its own events are concerned. "Like every other industry, we are closely monitoring the impact that the coronavirus outbreak is having around the globe," said Jennifer Thompson, NMMA's senior vice president for boat and sport shows. "While we are aware that a handful of boat shows in international markets have been postponed, it is too early to tell how the US recreational boating industry will be affected."
Thompson notes that while NMMA has not yet had reason to cancel or postpone any of its own shows, decisions concerning future events will consider the advice of government public health officials. "For every show that NMMA owns and operates, the safety and well-being of all attendees and participants is our top priority and we go to great lengths to achieve this at every event," says Thompson. "We appreciate and support the precautions and procedures taken by federal, state, and local authorities to protect the public from any coronavirus threat and as of this writing, we are proceeding with all shows as scheduled."
For its part, the London-based World Travel and Tourism Council (WTTC) says that history has shown travel restrictions to have little effect in reducing the spread of previous pandemics. "Governments and those in authority must not seek to choke travel and trade at this time. Closing borders, imposing blanket travel bans and implementing extreme policies are not the answer to stopping the spread of coronavirus," said WTTC president and CEO Gloria Guevara. "Past experience shows that taking such extreme action has been ineffective at best. We urge governments to explore fact-based measures which don't affect the vast majority of people and businesses for whom travel is essential."
Unjustified hysteria
Panic over the impact of the coronavirus has not been limited to international travel. In late February the Confindustria Nautica, the Italian Marine Industry Association, took the extraordinary step of issuing a statement that called for calm amid what it described as an "unjustified hysteria scenario reported by the Italian and international media." Calling out sensational news reports on the COVID-19 outbreaks in Italy as "causing serious problems to the Italian economy, both in terms of industry and tourism, as well as major damage to the nation's image," the organisation noted that measures implemented by the Italian government had already showed signs of effectively containing that outbreak.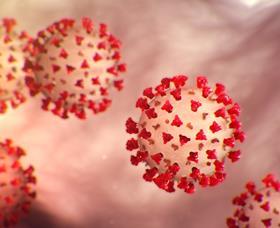 FACTFILE: How does Coronvirus (COVID-19) compare to Seasonal Flu?
Nature of illness: like the common cold, COVID-19 and seasonal flu are viral diseases (rather than bacterial) and do not respond to antibiotics
Estimated rates of infection vary by region depending on testing protocols, containment efforts, and age group
Some people tested positive for COVID-19 are without symptoms which can also distort infection rates
Why is it called COVID-19 now? 'CO' stands for corona (for its spiky /crown-like appearance), 'VI' for virus, 'D' for disease, and 19 for the year it first appeared
How Contagious? (avg number of people infected by one person with the illness)
2.2 people
1.3 people
How Deadly? (avg number of deaths per reported cases)
1.4%
0.1%

The true death rate for COVID-19 is probably lower (below 1%) as
many suspected mild and symptom-free cases go undetected

How far can the virus travel through the air?
only up to 6 feet;
Poor survivability on surfaces
up to 100 feet;
Stays alive on surfaces for hours
When do symptoms typically show up?
5-7 days
2-3 days
Treatment / Prevention

An antiviral medicine (remdesivir) appears to be effective
in preliminary testing

Best case estimate for a vaccine: 1 year from now

Seasonal flu vaccines are 40-60% effective in the US

Effect of warm weather?

Seasonal flu: Diminishes with warm weather

Some severe flu outbreaks diminish in warm weather but rebound in Autumn
Seasonal Flu Rates (US 2019-20 Flu season through 22 Feb)
Seriousness
People
Rate
Source: US Center of Disease Control; based on 330 million total population
Infection
32 million
9.7%
Hospitalisation
310,000
1.0%
Deaths
18,000
0.1%
COVID-19 infections in China
Seriousness of COVID-19 Cases
Source: The New England Journal of Medicine; 28 Feb 2020
Mild
80%
Severe
15%
Critical
5%
Compiled by Arlene Sloan from The New York Times, US CDC and WHO