British Marine signs title sponsorship agreement with UK boat charter platform for the 2019 Southampton International Boat Show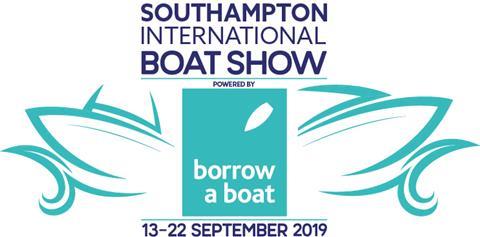 UK industry association British Marine has signed a title sponsorship agreement with Borrow A Boat for the 2019 Southampton International Boat Show. The forthcoming edition of the event, which runs from September 13-22, will be promoted as the Southampton International Boat Show, powered by Borrow A Boat. A full brand roll-out will follow in the coming weeks.
As one of the UK's leading and the fastest-growing boat charter platform, Borrow A Boat showcases the accessibility of boating with its unique offering which enables customers to easily get out on the water, on demand and on location, whether through the Borrow A Boat app or website. With over 17,000 boats in its portfolio, Borrow A Boat aspires to make boating a more accessible, flexible and affordable activity.
Lesley Robinson, CEO at British Marine, comments: "We are delighted to welcome Borrow A Boat as Southampton International Boat Show's new title sponsor. This collaboration recognises the show's continued outstanding success and reputation as one of the key events on the global boating calendar, as well as underlining the ideal platform the event provides to get people on the water.
"At British Marine, increasing participation and ensuring there are future generations of boating consumers is key to the future sustainability of the industry we are all so passionate about. It is great to have this shared goal with our new title sponsors. The team and I are looking forward to working with Borrow A Boat to get even more people out on the water at this year's event."
Matt Ovenden, CEO at Borrow A Boat, adds: "We're thrilled to come onboard as the title sponsor of the Southampton International Boat Show which will enable us to delight the boat show audience with just how easy and accessible boating can be. The opportunity for our platform of listings to come to life at the show will provide the perfect arena for borrowers and owners to experience what Borrow A Boat is all about, and we are thrilled to partner with British Marine and Southampton International Boat Show."