Beneteau releases Covid-19 statement; Warsaw & Prague shows cancelled; Business as usual Down Under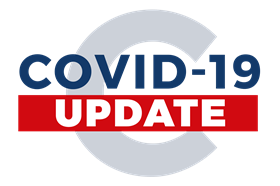 In an effort to keep the industry up-to-date on the impact of Covid-19 on marine businesses and events throughout the world, IBI will be bringing you a concise digest of announcements by region, as we receive them.
EUROPE
Quaynote Communications reschedules superyacht conferences
Events to be held in second half of 2020
by David Robinson
The superyacht event organiser, Quaynote Communications, has rescheduled two events which it is directly organising and a third one in which it it sharing in the arranging of the conference. The event dates have been changed due to the travel restrictions that have impacted on the movements of speakers, sponsors and delegates linked to the coronavirus.
The first of this trio events was due to be held today in Antibes and it was entitled 'Improving Crew Retention'. As yet no news dates have been finalised. Alison Singhal, a director of Quaynote, told IBI: "I am talking with the sponsors and speakers about arranging a new date for this event."
As to Quaynote's other own event, the 8th edition of 'Opportunities in Superyachts' has now been rescheduled to be held in Malta on December 2, 2020. It was originally due to be held in Malta on March 25.
The third event in which Quaynote is assisting with the organisation alongside Superyacht Technology magazine, is the Superyacht Technology Conference. This will now be held on October 7-8, 2020 at the World Trade Center in Barcelona. These dates coincide with the Barcelona Boat Show which is being held October 7-12, 2020 at nearby Marina Port Vell.
Beneteau Group releases statement on Covid-19
Groupe Beneteau issued a statement yesterday saying it is monitoring developments with the Covid-19 epidemic each day.
HISWA Amsterdam Boat Show – closed early
11-15 March, Amsterdam, Netherlands
The 65th HISWA Amsterdam Boat Show opened yesterday at the RAI exhibition centre as scheduled with awards announced at the opening ceremony and some launches taking place. But this evening, organisers shut the show down on short notice following newly-issued guidance by the Dutch government earlier today to limit events with more than 100 people.
Wind & Water (Warsaw) – cancelled
12-15 March, Warsaw, Poland
The 32nd Wind & Water Boat Show was due to open today and close on March 15 at the Global EXPO Trade Fair and Congress Centre in Warsaw. It is one of the biggest fairs for Poland's fast-growing boating industry and normally attracts around 30,000 visitors. No new dates have yet been proposed.
For Boat (Prague) – cancelled
13-15 March, Prague, Czech Republic
The Prague Boat Show (For Boat) was due to open tomorrow and close on March 15 at the PVA Expo Centre. The show attracts around 30,000 visitors in a normal year. New dates have yet to be announced.
Les Nauticales (La Ciotat) – cancelled
14-22 March, La Ciotat, France
Les Nauticales in La Ciotat, France has been cancelled by the Aix-Marseille-Provence Metropolis. It normally attracts around 200 exhibitors and close to 33,000 visitors, with more than 500 boats on land and afloat.
Sjoen for Alle (Oslo) – cancelled
18-22 March, Oslo, Norway
Norway's largest boat show, Sjoen For Alle, was due to have been held just outside Oslo at the Lillestrom exhibition centre next week. As yet no alternative dates have been released.
AMERICAS
Saltwater Fishing Expo - cancelled
13-15 March, Edison, NJ, USA
The NMMA has cancelled the Saltwater Fishing Expo following new guidance from the Centers for Disease Control and Prevention. "While the decision to cancel the show didn't come easy, the health and wellbeing of all those involved in our shows remains our top priority," says Jennifer Thompson, NMMA Senior VP of Boat and Sport Shows.
Northwest Sportshow – as scheduled
2-5 April, Minneapolis, MN, USA
The NMMA says it is still moving forward with the Northwest Sportshow scheduled for April. The association will continue to closely monitor the situation, follow guidance from federal, state and local agencies and alert all stakeholders should the situation change.
ROW
Business as usual Down Under as key shows given green light
While many boat shows and major events around the world are being cancelled or postponed, organisers of forthcoming shows in New Zealand and Australia are going forward.
Taiwan International Boat Show – postponed
12-15 March, Kaohsiung, Taiwan
The four-day event was scheduled to take place at the Kaohsiung Exhibition Center and Kha Shing Pier 22 Marina and consists of four different exhibition sectors including a superyacht pavilion, an outdoor/in-water display, indoor boat exhibits, and marine equipment and accessories. New dates will be announced soon.
Korea International Boat Show – rescheduled
13-15 March, Seoul, Korea
Originally scheduled for March, the 13th Korea International Boat Show (KIBS) will now take place from June 5-7 at the Korea International Exhibition Centre (KINTEX) in Seoul. The new dates will also coincide with the Korea International Fishing Show with combined visitor numbers expected to exceed 90,000.
Singapore Yacht Show – postponed
19-22 March, Sentosa Cove, Singapore
The 10th edition of the Singapore Yacht Show is postponed until October with the exact dates yet to be confirmed. The show normally attracts around 16,000 visitors and 160 exhibitors.