Dikeledi Magadzi on Friday lauded the country's boatbuilding sector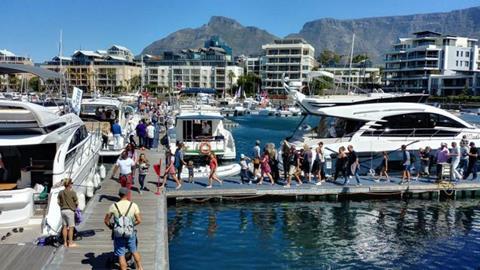 South Africa's deputy Transport Minister Dikeledi Magadzi on Friday lauded the country's boatbuilding sector as an inspiration to other local industrial sectors, particularly in relation to innovation and diversity.
Magadzi was speaking at the official launch of the three-day Cape Town International Boat Show, which has been expanded this year to include a larger exhibition space. She said the country's top boatbuilders had "a good story to tell" and could help other sectors break into the export market.
"I'm very excited by what I've seen during my walkabout (at the show)," the Minister told IBI. "The industry is not focussing only on today and yesterday, it is also focussing on the future."
She said investments in solar-power batteries and desalination technology were helping the country embrace the fourth industrial revolution .
James Vos, City of Cape Town executive head of Economic Opportunities and Asset management, said the show would help draw attention to Cape Town's burgeoning boatbuilding sector. Speaking at the opening ceremony Vos said: "The show attracts approximately 100 exhibitors and close to 10,000 visitors each year. In addition, more than 70 boats will be on display.
"Cape Town is the second largest producer of recreational catamarans in the world. Each year up to 200 cruising yachts pass Cape Town from the Indian Ocean en-route to the Caribbean, a market waiting for investors. The sector directly employs over 5,120 artisans, carpenters, engineers and nautical architects. Thousands more work in secondary industries providing materials and components to shipyards across Cape Town," Vos said.