The 2020 Dubai International Boat Show will be held in Dubai Harbour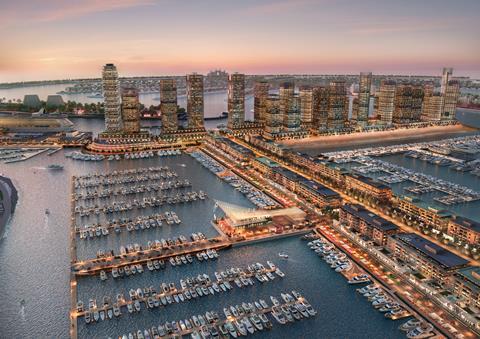 The 28th edition of the Dubai International Boat Show (DIBS) is moving back to its original Dubai International Marine Club venue location, now known as Dubai Harbour, following a two-year redevelopment. This is a much anticipated move for the leisure boat industry, after the show spent two years at a temporary location near the mouth of the Dubai Canal.
IBI met with show director Riju George and Dubai World Trade Centre marketing director Nick Craig Waller for a briefing on the refreshed DIBS for 2020, which has a new tag line 'Loving what's to come'. Riju outlined the plans for the forthcoming five-day event which will take place from the 10th of March 2020.
"Moving back to our traditional location will give us an increase in our on-water berthing space of some 25%. DIBS 2020 will also have much better travel connections for visitors and exhibitors with increased on-site parking space for up to 3,000 cars and the options to use the metro and tram for connexions to Dubai Marina. Land-based exhibitors will benefit from being located in one large temporary air-conditioned structure rather than the smaller inter-connected buildings we have had for our previous shows at this venue."
Nick Craig Waller outlined some of the marketing initiatives in place to help trade visitors at the show. "New for 2020 will be our trade buyer program where we will match buyers with suppliers. There will also be a special focus on the developing boating markets in the region, for both for equipment and boats. To encourage visitors from the industry, we are conducting an outreach program with promotional events in Saudi Arabia, Kuwait and Turkey. Africa is also one of our targets because it already has a large passenger and light commercial boating market which is starting to expand into leisure boating as the economies develop. This brings requirements for equipment, engines and services. Dubai, with its relatively free trading culture for exports, is the nearest maritime hub for supplying these to new developing markets."
DIBS will also feature the second edition of a trade forum, the VriThink night out which is managed by Dutch design house Vripack. A follow-up to the well-received first edition held during DIBS 2019, the event follows the popular formulae developed during the period of the Amsterdam METSTRADE over the past eight years.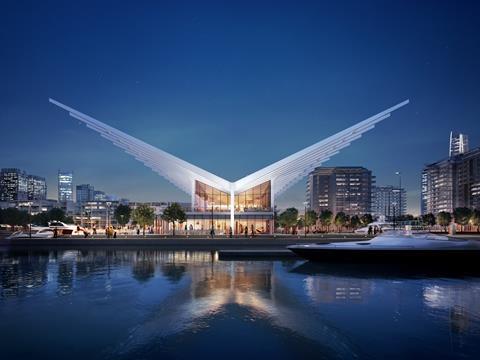 Delegates in Dubai, mainly from the industry, will be able to absorb the highly charged atmosphere and learn about new ideas and concepts. A line-up of 12 speakers will each be given five minutes in which to deliver 20 slides of their choosing, with 20 seconds attributed to each slide.
"Fast-paced and dynamic, it elevates the more traditional mode of presenting and transforms it into a wholly exhilarating and fun experience, same industry, different approach," says Riju George. "The philosophy behind VriThink – Vripack's open trend platform – is to respond to, and engage with, a new generation of boatbuilders and yacht owners and their hunger for innovative design. Driven by a desire to revolutionise life on board, it successfully sparks debate by challenging the norm and harnessing change."
Dubai Harbour, the venue for DIBS in 2020, is being built by UAE developer Meraas which claims it will be the largest marina in the Middle East and North Africa region with a total of 1,100 berths with superyacht capability up to 160m in length.
Confirmed local exhibitors for DIBS include Gulf Craft and ENATA, which is exhibiting the 'Foiler' – a state-of-the-art fast foiling powerboat which is being manufactured in a specialist facility in the Sharjah Al Hamriyah duty free zone. International exhibitors include Azimut, Bennetti, Lürssen, Princess, Sunreef and Westport with many international equipment supplies also exhibiting.