Enabled by Inmarsat's flagship satellite communications services, the gripping multimedia content distributed to a global audience throughout the 2017-18 Volvo Ocean Race has won a prestigious BT Sport Industry Award.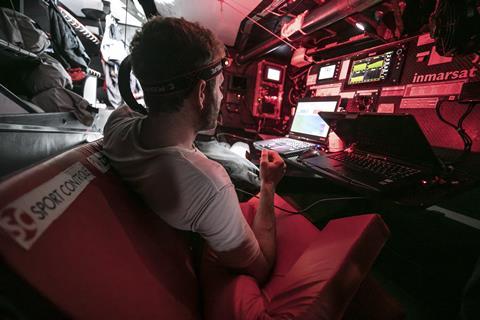 The Ocean Race was selected by the judges over some of the biggest names in sport to collect the Cutting Edge Sport Award for its live social-first coverage, 'RAW' storytelling from the race and ground-breaking firsts such a live drone footage of racing in the Southern Ocean, all made possible via Inmarsat's global mobile satellite network.
As the official Satellite Communications Partner for the Race for the fifth consecutive edition, Inmarsat's FleetBroadband powered the digital content delivery from the Volvo Ocean 65 race yachts to bring all the excitement of the ocean challenge to fans on shore and make the 2017-18 Race one of the most connected sporting events in history. In the most challenging and remote regions, each of the boats were able to share pictures, videos and stories via TV, websites and social media channels, produced daily by the Onboard Reporters (OBRs) and crew during over nine months, eleven legs and 45,000nm.
The judges for the Cutting Edge Sport award said they "admired the advanced use of technology to enhance the media coverage of sailing, making it a more immersive and accessible sport".
As well as enabling communications for emails, calls and internet access, Inmarsat provided all the satellite connectivity the yachts needed for vital safety services, tracking and weather updates – essential through some of the most isolated and dangerous stretches of sea. All the yachts were equipped with FleetBroadband 500 and FleetBroadband 250 to power high-speed, always-on voice and data communications, plus Inmarsat C for two-way data connection for emergency services and 24/7 tracking and an IsatPhone 2 for each boat's liferaft pack.