MYBA to update on cornonavirus situation for its 2020 Charter Show on March 13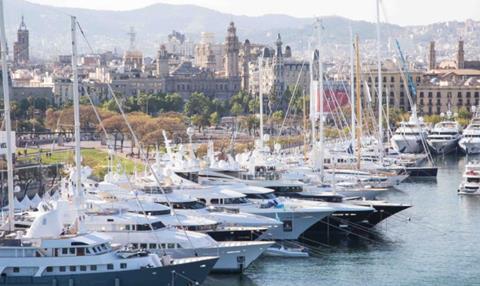 With a series of seven or more charter and boat shows due to be held in late April, May and early June in Spain, Greece, Italy, Turkey and Cyprus, each is monitoring the situation in respect of the growing spread of the coronavirus and whether or not they should be held.
The MYBA Charter Show, due to be held at Marina Port Vell in Barcelona from April 27-30, is the first of these events.
In a statement the MYBA Board said: "As the situation concerning the coronavirus COVID-19 evolves, we would like to inform you that MYBA The Worldwide Yachting Association is monitoring developments very closely and continuously assessing the situation in order to be able to provide informed and responsible guidance on matters that rest within its scope of activities.
"In the interests of all parties concerned, and taking into particular consideration our valued members and participants, MYBA and Marina Port Vell held an in-depth discussion on March 3 regarding the way forward for the MYBA Charter Show 2020.
"It was agreed that, in the coming weeks, MYBA will be examining all the pertinent elements with Marina Port Vell, which is already in contact on the ground with the Spanish authorities and ready to follow any recommendations received at their end."
The MYBA board explained: "An update will be sent at the end of next week [March 13] as we are hopeful that, by that date, we should be in a better position to communicate further on the options open to us. For the sake of clarity, options should not be understood as the final decision as to whether the show proceeds or not.
"Today we are working with the perspective of celebrating the show as ever, as there are currently no limitations or specific recommendation from the Spanish authorities to cancel or postpone this kind of event, as per the press conference given this week by Salvador Illa, Spain's Health Minister."