The summit was due to begin on Monday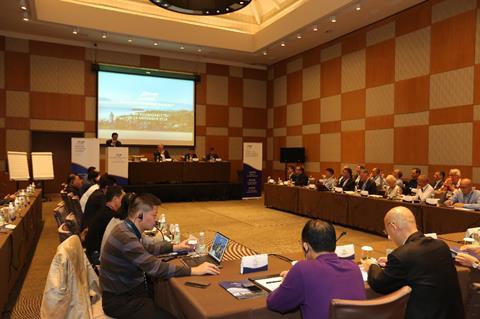 The 2019 Hainan Marine Summit scheduled for March 25-27 is understood to have been postponed until the second half of this year. The summit was due to follow a 2018 roundtable of leisure marine and China experts that was held in Hainan last November and hosted by Arthur Tay, CEO of SUTL Enterprise Ltd, the Singapore-listed marina owner, operator, investor and consultancy business.
Some 50 VIPs were invited to attend the 2018 event to discuss and formulate a strategy plan for the development of the leisure marine sector in Hainan. This roundtable came after SUTL signed an MOU in 2017 with the Hainan Cruise & Yacht Association to share knowledge and expertise as well as best practices.
It has been said that China's national government wants to support and fund an 'experiment' in Hainan on developing a leisure marine sector which might then be applied to the rest of China. The roundtable and proposed marine tourism summit are elements of a strategy that supports this overall initiative.
Exactly what the Chinese government might be offering to underpin the experiment is not yet known, but an update is expected to be presented at the Asia Pacific Superyacht Conference in Singapore next month during the 2019 Singapore Yacht Show.
For its part, SUTL is working to develop an international network of marinas under its ONE°15 brand, as used by its flagship marina on Sentosa Island in Singapore. The company is involved in operating or developing two marinas in China, two in Indonesia, and one each in Thailand, Malaysia and the US.