P&O Marinas announces plans for next year's World Marinas Conference in Dubai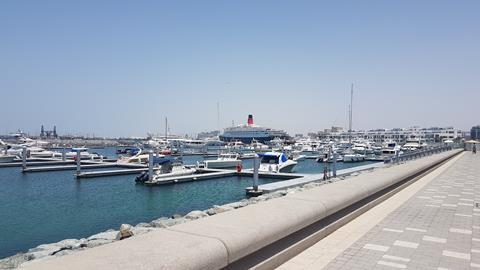 Dubai-based P&O Marinas has announced that plans are well in hand for the 2020 ICOMIA World Marinas Conference (WMC). IBI met with P&O Marinas at the company's new marina in Port Rashid to discuss plans for the event scheduled to take place from October 13-15, 2020.
According to a P&O Marinas representative: "P&O Marinas, as a sustaining member of ICOMIA, has taken the lead in bidding for the 2020 WMC on behalf of the upcoming local Marine Industry Association that will represent the industry. The association will be called the Leisure Marine Association of the Middle East and North Africa (LMAMENA), and should be approved by end of this year with the local authorities."
The timing of the WMC has been chosen for delegates to consider also attending the Abu Dhabi International Boat Show, which takes place from October 15, and also the Expo 2020 in Dubai which starts on October 20 and runs for six months.
According to P&O Marinas, the target is 400 delegates to attend the WMC – not just from Europe and the US, but also from India and South East Asia. Key conference topics will include the importance of marinas to tourist and lifestyle destinations, social and education responsibilities of the marina sector, and environmental sustainability on nautical tourism.
The event venue, top speakers and special patronage will be disclosed soon, in the beginning of 2020.
The six countries in the Gulf Cooperation Council (GCC) – Saudi Arabia, Bahrain, Kuwait, Oman, Qatar and the UAE – have over 70 marinas with many active ongoing projects. Dubai, the host country for the WMC, has over 10 marinas with more under development and in planning.
Despite a general economic downturn in the GCC, the marina business is still very active in the region, which bodes well for next year's WMC. It will be the first time this major global conference event has been staged in the Middle East region.